Learn more about 360 Total Security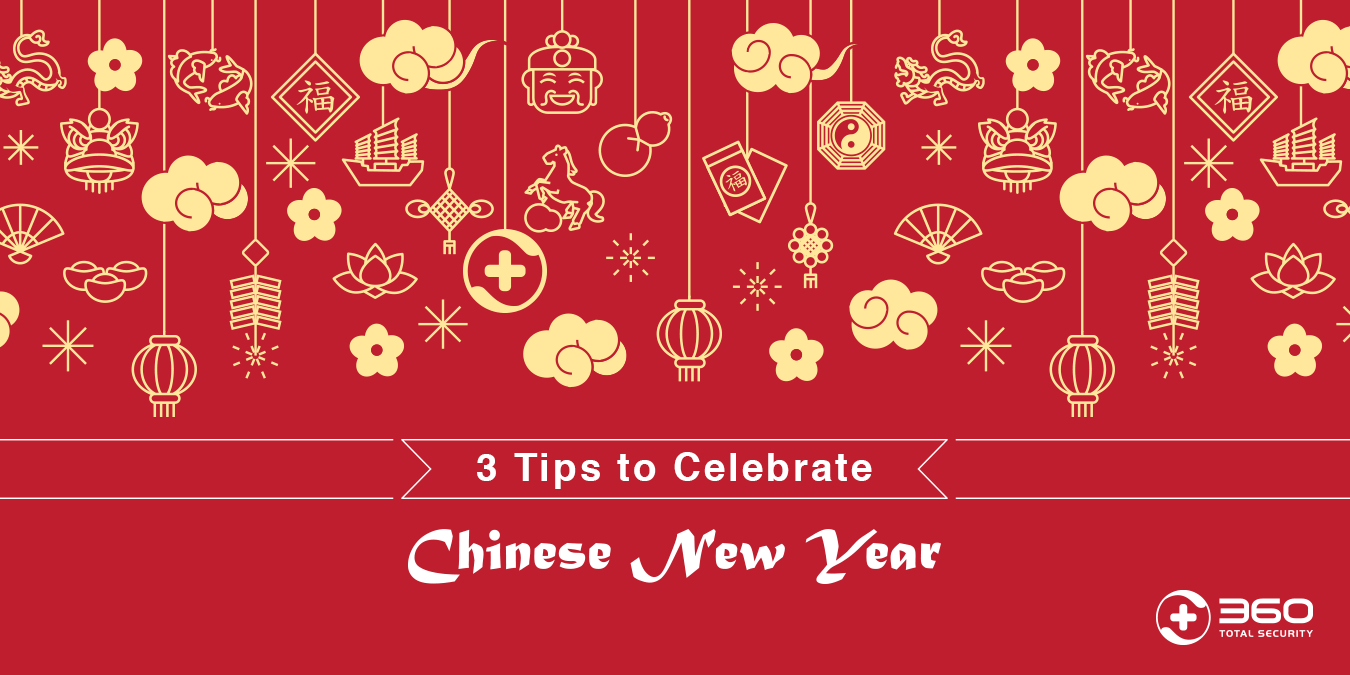 Chinese New Year, also known as Spring Festival or Lunar New year, is the longest and the most important festival in Chinese calendar. With Chinese New Year around the corner, there are some traditional customs you may be interested in. Check how Chinese people worldwide celebrate this festival.
Clean Up Your House and PC
Tradition dictates that one should do cleaning before the New Year. Since the pronunciation of 'Dust' in Chinese sounds the same as 'old' (Chen), cleaning means sweeping out old things or back luck from one's house.
When tidying up your house to welcome the New Year, do not forget to freshen up your PC. Simply use Cleanup to remove junk files and gain more space. You can further free up more hard disk space by exercising some built-in tools in Windows like Disk Cleanup or by uninstalling space-hungry programs.
However, it is critical to back up your data before scrubbing out your PC. Making a copy of your information helps to restore valuable files when accidentally overcorrecting your disk.
Change Look and Make Decoration
Since New Year is a new start, every cloth and accessory worn on New Year's Day are new. Some may even wear red underwear, which is believed to bring good luck. Many people also change appearance before Chinese New Year as legends states that doing so prevent bad luck from recognizing and following you.
In addition, decorations such as jade pendants, Chinese knots, paper-cut-Character 'Fu'(means happiness) and new year couplets, can be seen everywhere to celebrate Lunar New Year. Perk up your 360 Total Security software with the rock and roll style New Year theme.
Spend Time with Your Friends and Family
On New Year's Eve, family members gather and set a feast. Dumpling(jiaozi) and fish are two of the most important dishes in the reunion dinner. Since the shape of dumplings resembles Yuanbao (ancient Chinese money), eating this flour-wrapped food can bring wealth in the coming year. Fish, in Chinese, is a homophone for the word 'left over', which bears the meaning of fortune and saving.
In addition to the celebratory dinner, people usually spend time with beloved ones. Because most people work and live far away from elder family members, many usually go home sharing Chinese New Year holidays with family.
One of the hottest topics on the dinning table, perhaps, is about 3C products. Elderly family members often encounter problems when using PCs but have no idea about how to solve them. If they mention this difficulty, try to help them with 360 Connect, a product designed for you to provide timely help across the distance to your loved ones. With 360 Connect, you can always stay informed on what's happening to your parent's PC and fix their PC issues even if you're not beside them.
Learn more about 360 Total Security