Learn more about 360 Total Security
360 AD Blocker has been integrated into the 360 Total security premium: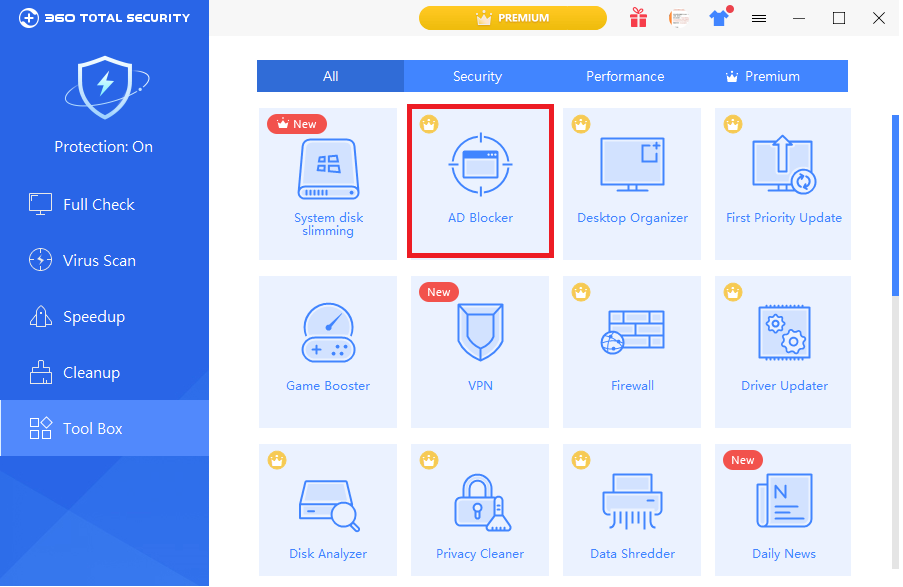 The application pops up the ad window, disturbing the ongoing work, popping up again after closing. Many users can't find a way to close the pop-up. Use AD Blocker to accurately position the ad pop-up window and help you stay away from the ad pop-up window.
How to use AD Blocker?
There will be an icon in the taskbar when the AD Blocker function is enabled.

Click the icon, when the aiming style appears, move to the window to be intercepted, click the left button, and follow the prompts to select the block, you can add this pop-up window to the intercepting task. When the pop-up window in the same position pops up again, there is no need to operate again and the AD Block to help you quickly intercept the pop-up.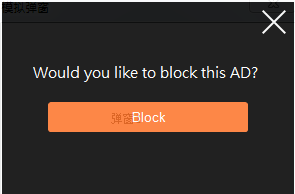 If the pop-up window appears on the lower right side of the desktop,  move the mouse to the pop-up window, and the pop-up window can also be added to the intercepting task by selecting the block on the slide-out display bar.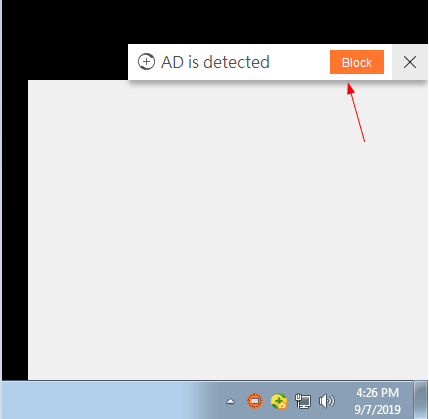 Open AD Blocker to view the information of the blocked pop-up window. You can also move the program pop-up window that you need to intercept in the suggestion to monitor and let AD Blocker help you intercept it.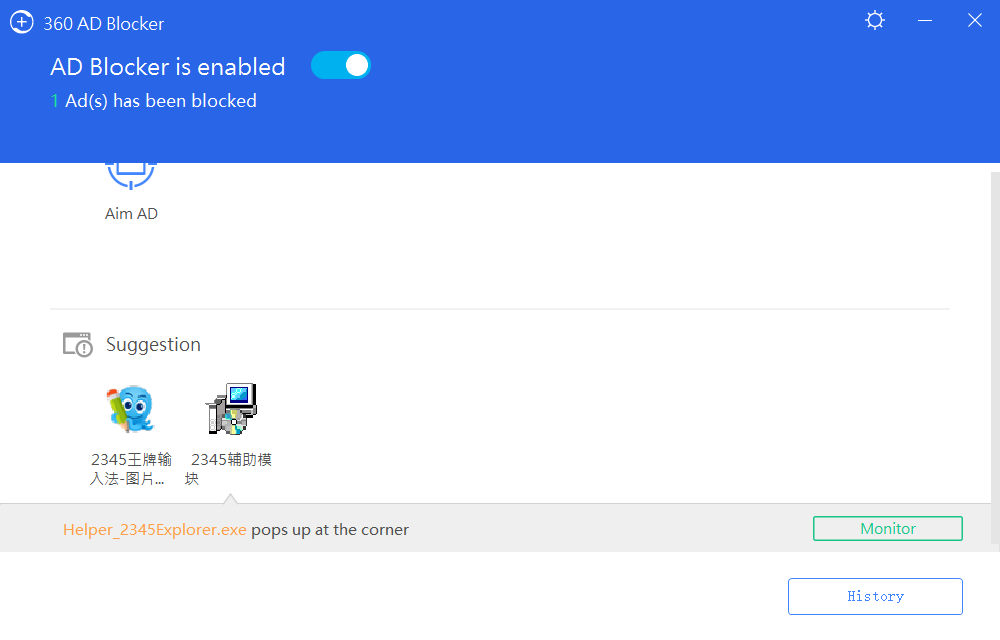 If you frequently suffer from pop-up ad, use our AD Blocker and keep yourself stay away from pop-up ads right now!
Upgrade to 360 Total Security Premium and get 360 AD Blocker now!
Learn more about 360 Total Security