Learn more about 360 Total Security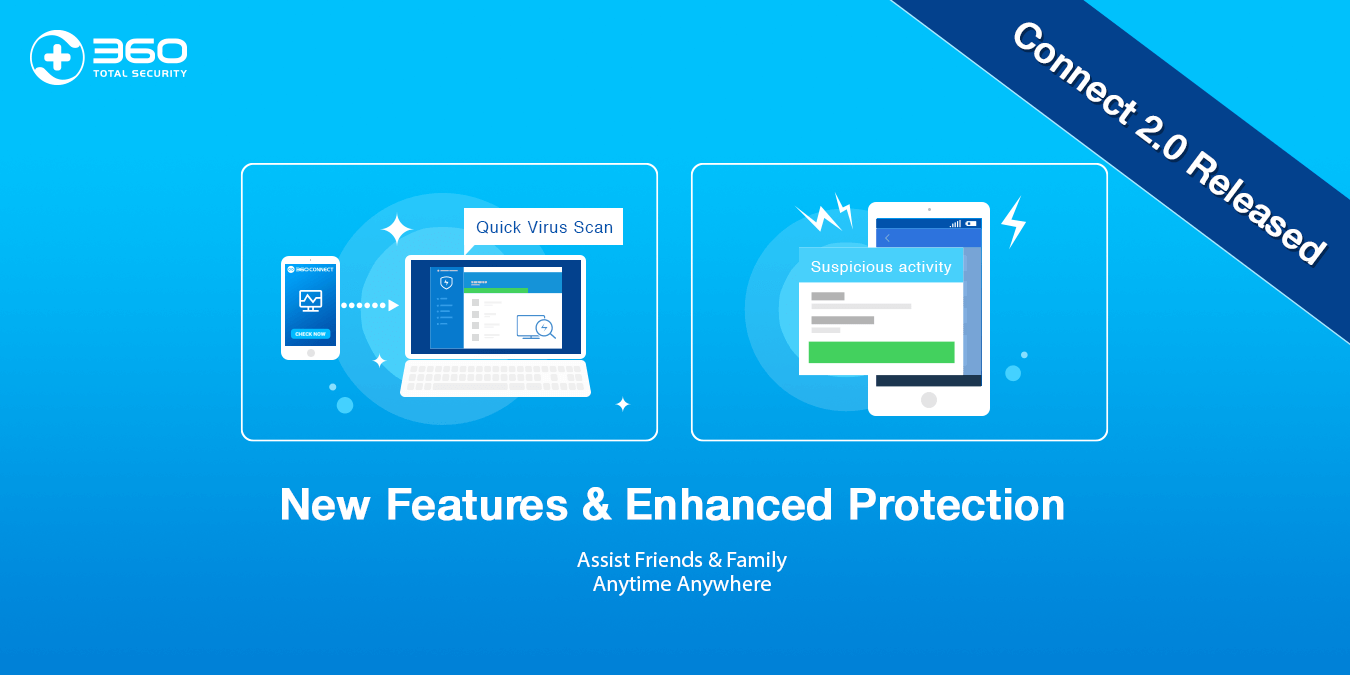 ''Your phone rings. It's your mom. She complains her PC just stopped responding again. After a time digging out all the details, you realize that a PC virus may be the cause. Now, a new problem comes – you have to teach her how to use an antivirus on a call …''
Wondering if there is any service that can help you when facing this situation? Indeed, there is!
Last year, 360 Total Security brought you 360 Connect, your best assistant to remotely help your friends and family solve their PC issues. This May, we are proud to introduce 360 Connect 2.0, a new version including two brand new features – Suspicious Activity Notification & Quick Virus Scan.
【Suspicious Activity Notification】
Keep the malicious program away even before it has the chance to cause any damage. You will receive a notification on your mobile whenever our defensive system detects any suspicious activity on your mom's PC. Now you will be able to alert your mom and react quickly before she accidentally puts her PC at risk.
【Quick Virus Scan】
A quick virus scan is an efficient and effective way to keep a computer protected. Upon receiving a notification of malware or suspicious activity, you can perform a virus scan to detect if any virus has infected your mom's PC and clean it right away.
360 Connect 2.0 is now equipped with new features that offer the best protection for your beloved ones. This new version is included in 360 Total Security 8.6. Download the iOS/Android version and check what you can do for them now.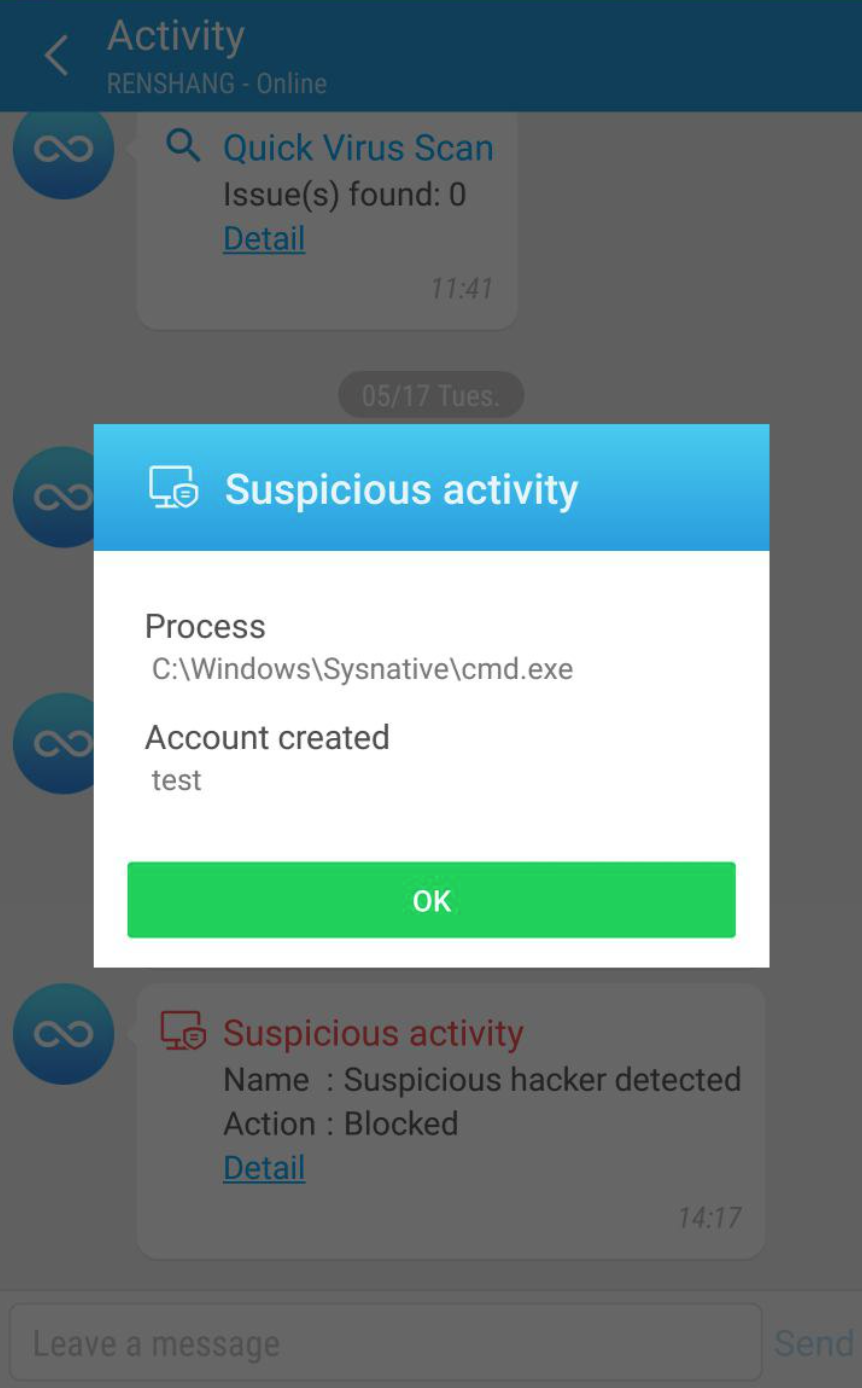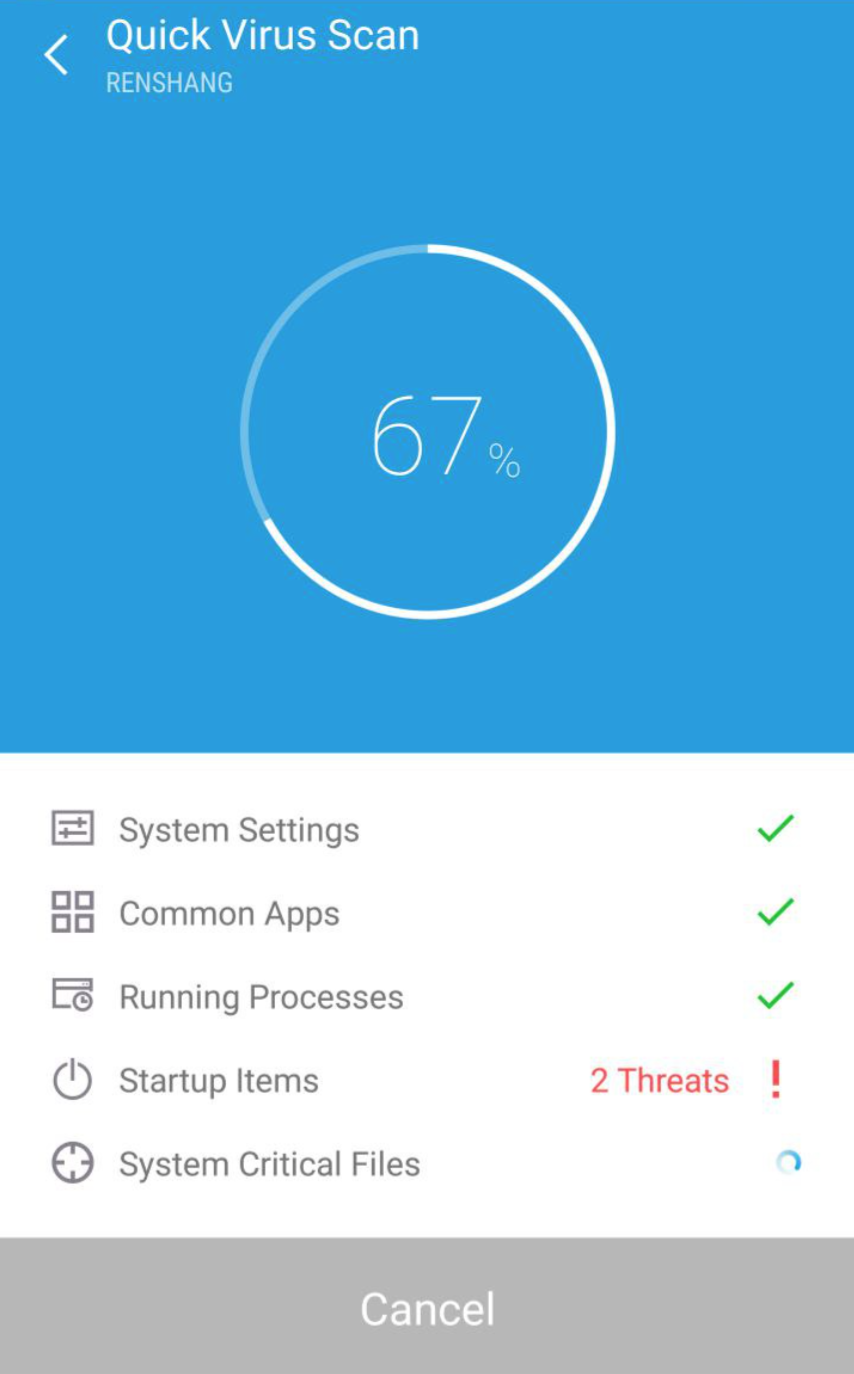 Learn more about 360 Total Security