Learn more about 360 Total Security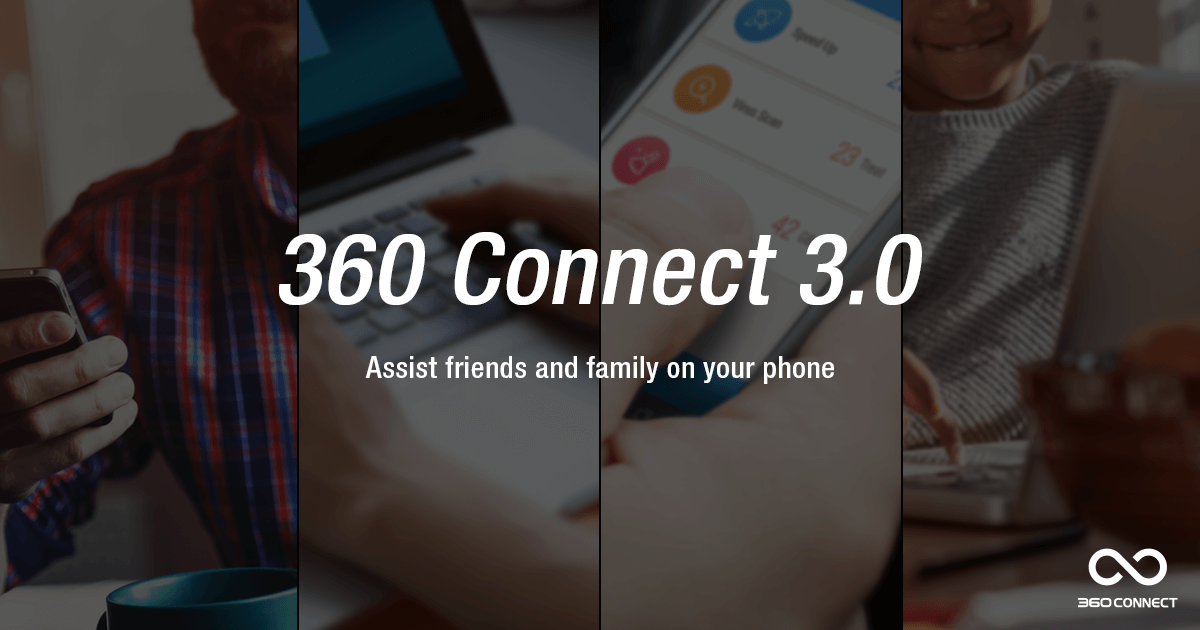 "John, my computer freezes again. What's wrong with it? Is it virus? "
"Hey, mom, calm down. Scan your computer first."
"Okay. But what should I do? Where is it? What do you mean by 'scanning my computer'?"
Does this conversation sound familiar to you? There are moments when we are not next to our elderly parents who have difficulties fixing their PC issues on their own and need a remote troubleshooting.
360 Connect is an application specifically-designed for you to offer remote assistance for your friends and family. Once pairing the 360 Connect application on your mobile with the app on your parents' PC, you can remotely conduct key features of 360 Total Security. For example, you can initiate a Virus Scan for their PC or receive a timely notification when they accidentally enter a suspicious site.
360 Connect 3.0 is recently rolled out with 360 Total Security version 9. In 360 Connect 3.0, we include a group of incredible features to make this application more powerful, enabling users to assist friends and family with more ease:
1. Full Virus Scan brings you the most complete protection
360 Connect 3.0 now supports Full Virus Scan remote conduction. You can use your mobile to initiate a Full Scan for your parents' PC to thoroughly check if there are threats lying under their system setting files, common apps, running processes or startup items.
2. PC screenshot makes your assistance more efficient
A PC screenshot allows you to quickly understand the PC issues your parents are encountering. Now, both 360 Connect mobile and PC users can take a screenshot of the paired PC and send it via 360 Connect.
3. Two-way text message brings you better communication
We also added the messaging feature to 360 Connect PC version. When bothered by a PC problem, your mom can send a SOS message immediately and provide more details for you to understand the issue. This feature brings more effective communication in the fixing process.
4. Remote Update. Always get the latest threat protection
The importance of getting the most updated version of an antivirus can't be overemphasized. An up-to-date antivirus provides the strongest protection from the latest viruses, malware, and other emerging online threats.
Now, you can upgrade your mom's 360 Total Security antivirus software through your mobile phone. After the update, her PC will be safer, cleaner, and faster!
Download 360 Total Security antivirus and you can find 360 Connect in the Tool Box. The mobile version for this application is also available on Google Play for Android users (iOS version will be released in January, 2017). Pair 360 Connect today and be the PC hero for your friends and family!
Learn more about 360 Total Security