Learn more about 360 Total Security
Recently, 360 Security Center discovered the emergence of Kraken 2.0. Unlike conventional ransomware, Kraken does not ask victims to pay Bitcon or other digital currencies to get their files back, instead it asks them to purchase Gift Cards.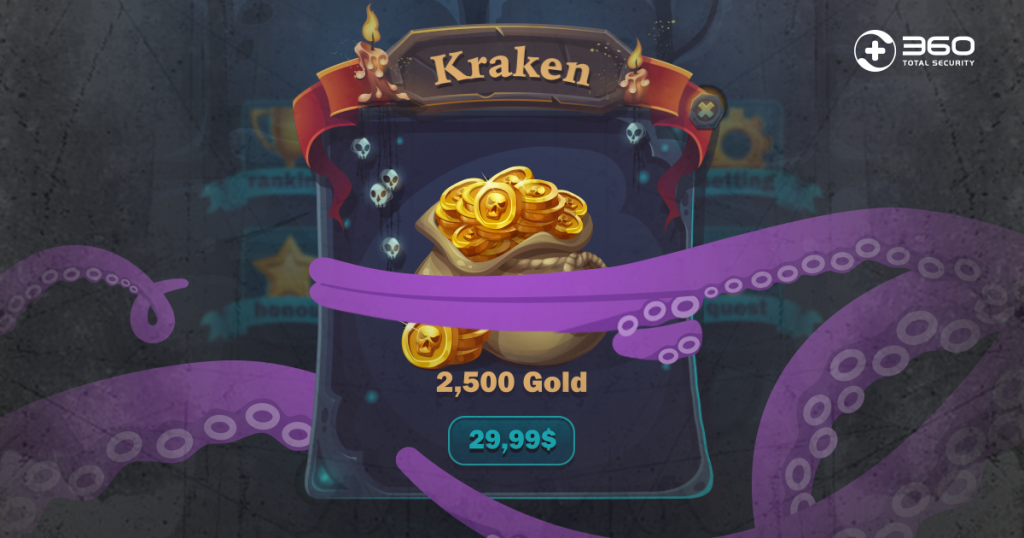 After running, the malware spawns itself to a specific folder in system drive and encrypts every document files on the disk. It doesn't append or alter the file extension so the files can no longer be opened while the filename looks the same.
Once the documents are encrypted, this malware asks users to purchase 50$ PSN Gift Card or PaySafeCard. It will decrypt the files according to the payment status. Based on this observation, Kraken 2.0 looks more like a Gift Card salesman rather than a data kidnapper.

Interestingly, this ransomware also offers a free decryption channel to take care of specific people. To get a free decryption, victims have to submit a statement to prove that they are software developers or employees at the hospital.

If you are not entitled to free decryption, you don't have to worry. 360 ransomware decryption tool has supported Kraken 2.0. You can save your files with just one click. 360 ransomware decryption tool is the most powerful ransomware decryption tool in the world and supports hundreds of ransomware decryption.
Download: https://www.360totalsecurity.com/en/download-free-antivirus/#anti-ransomware
Learn more about 360 Total Security