Learn more about 360 Total Security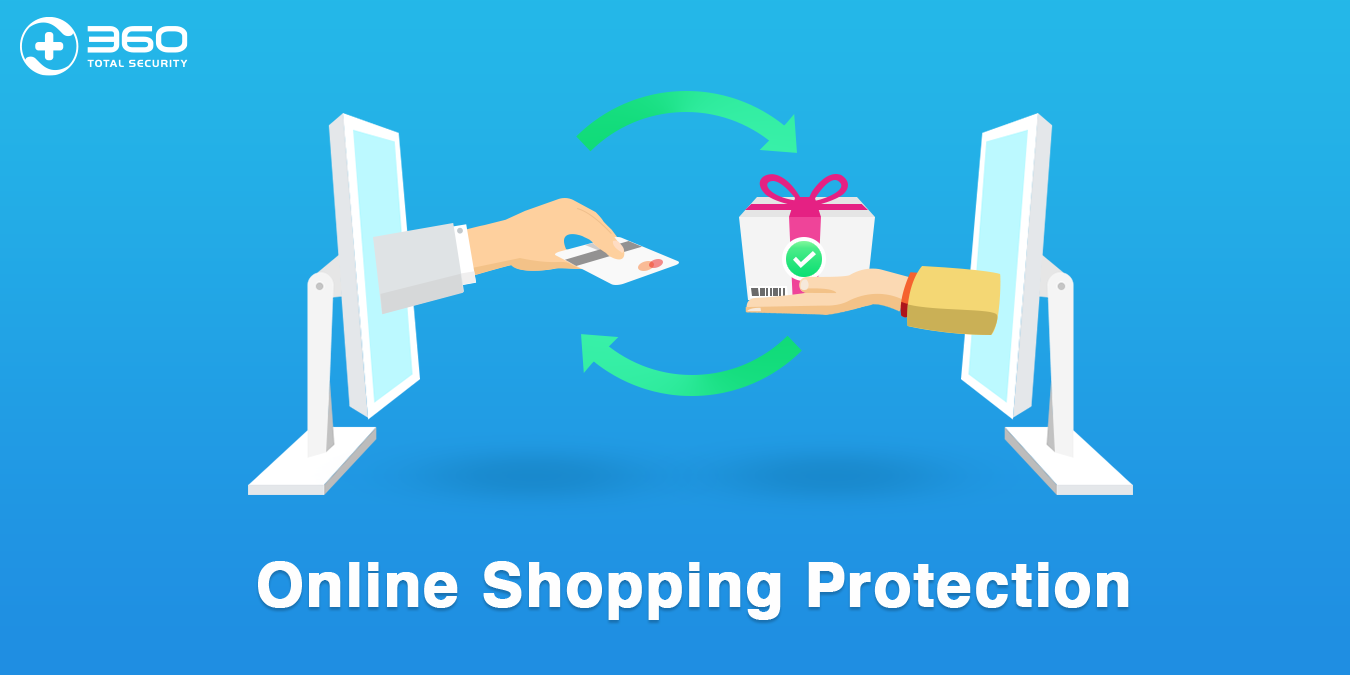 Online shopping has changed our buying behavior. Instead of going to a real store, sitting in front of a PC to buy goods online has become a new habit for us all. Yet, while making a transaction online, we are required to provide personal information like your name and address, and financial information such as credit card number and security code. In other words, while buying online, your most sensitive data is entered via your keyboard, and transmitted through the Internet.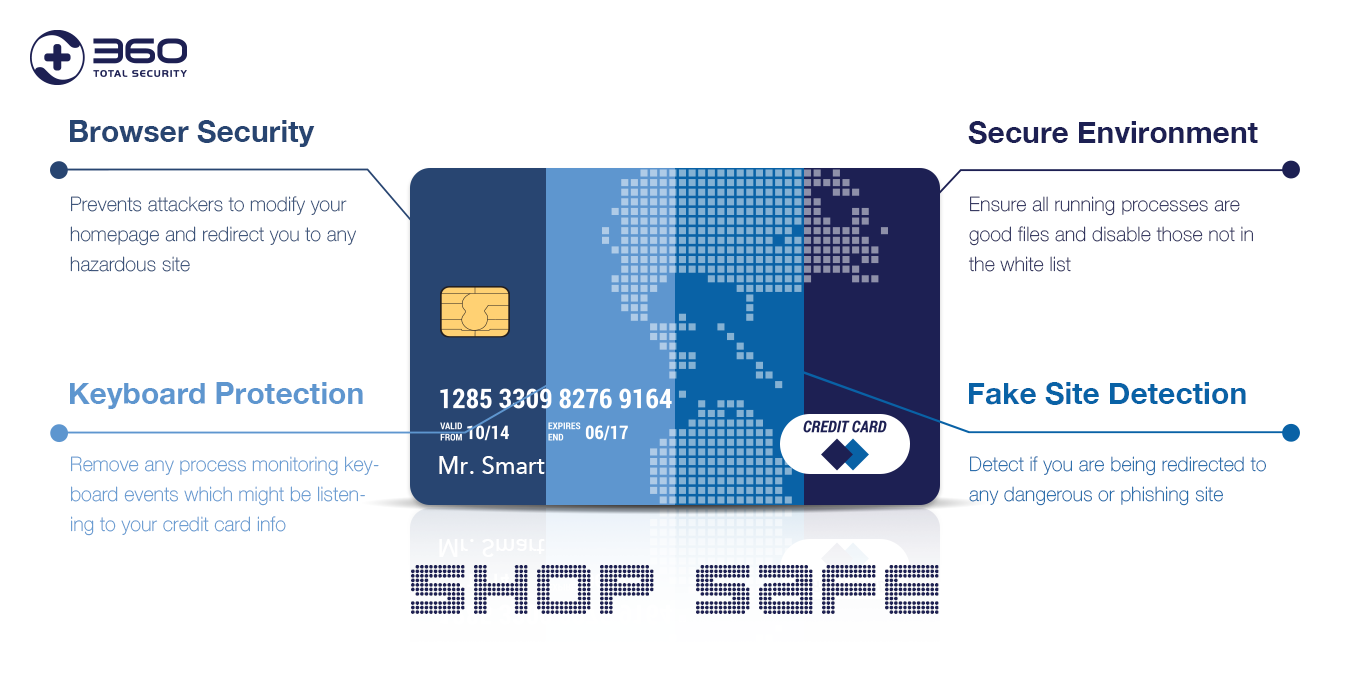 360 Total Security creates a safe shopping environment for you. Online Shopping Protection keeps your browser secured by preventing malware from redirecting you to a dangerous site; only programs on the white list are allowed to be running within your shopping time. Protection level is also risen, thus neither keyloggers can record your keyboard, nor phishing sites can deceive your banking information.
As you enjoy shopping online, for example on sites like Amazon, eBay or Yahoo Auction,  360 Total Security automatically activates Online Shopping Protection; then a pop-up is prompted to indicate that you are now under Online Shopping Mode.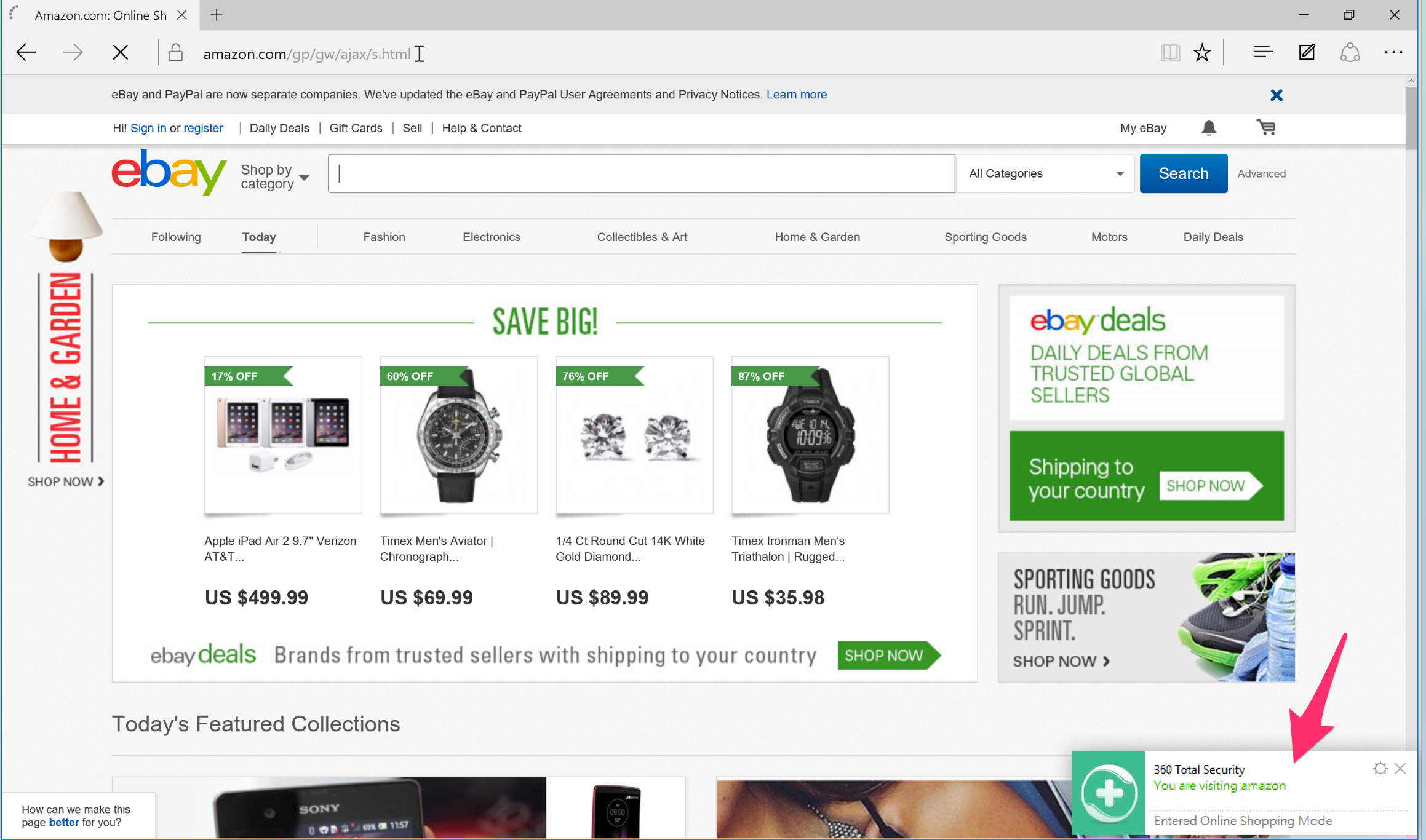 Once activated, Online Shopping Protection switches gear to the highest security posture, which hardens your browser's protection and checks for suspicious programs running in the background of your PC.  When potential risk is detected, an alert is prompted to prevent you from revealing any personal information.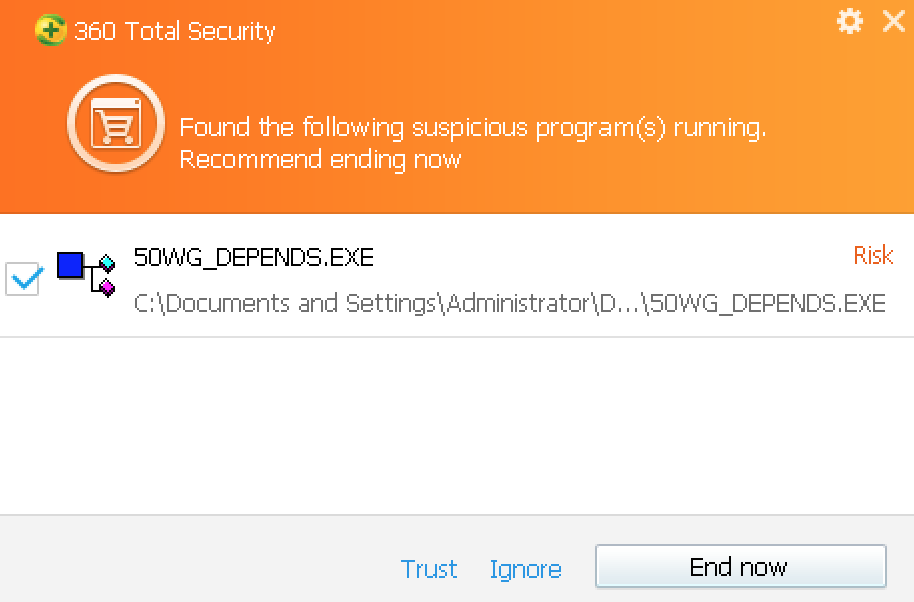 Online Shopping Protection keeps your money and information secured. Shop Safe with 360 Total Security.
*'Shop Safe' photo credit: Dragan Grkic/Shutterstock.com

Learn more about 360 Total Security