Learn more about 360 Total Security
With the advent of digital era, there are inevitably many more "eyes" around us, and even every move is under real-time "monitoring". For example, social platforms may use our photos for deep learning, hack home cameras after cracking IP addresses to steal videos… Privacy and personal information protection have become topics of widespread public concern.
Therefore, 360 Total Security has newly launched the "Data Shield" function, which can provide users with 7*24H all-day in-depth defense with leading security technology, so that users can surf the Internet with peace of mind and privacy.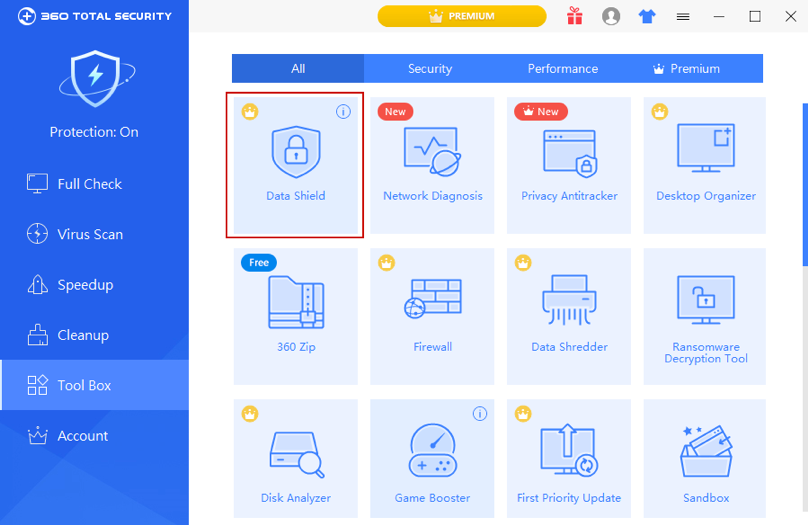 As a newly launched function, "Data Shield" mainly escorts user data security from Privacy File Protection. Privacy File Protection, as the name suggests, prevents private files from being read. Once irrelevant software accesses private information such as social software chat records, addresses where account passwords are stored, browsing records, etc., the system will issue a reminder at the first time, asking whether it needs to be intercepted.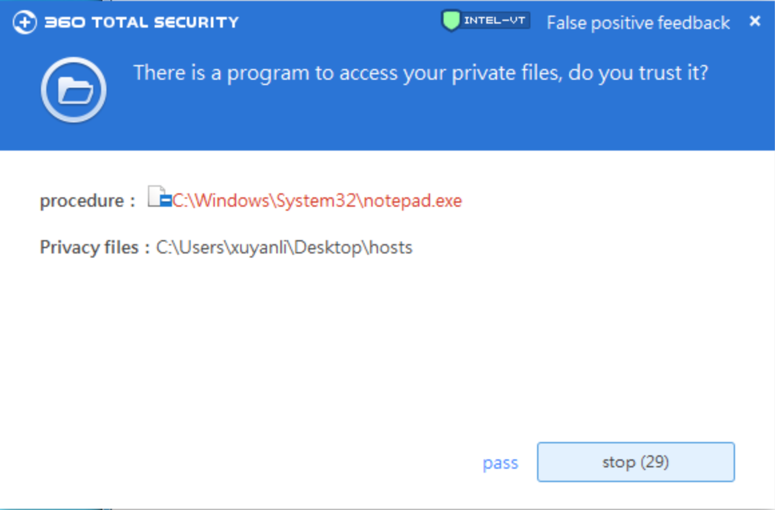 At the same time, users can also add rules by themselves to add important privacy files or directories to the protection list, so as to remind and block when irrelevant software  access.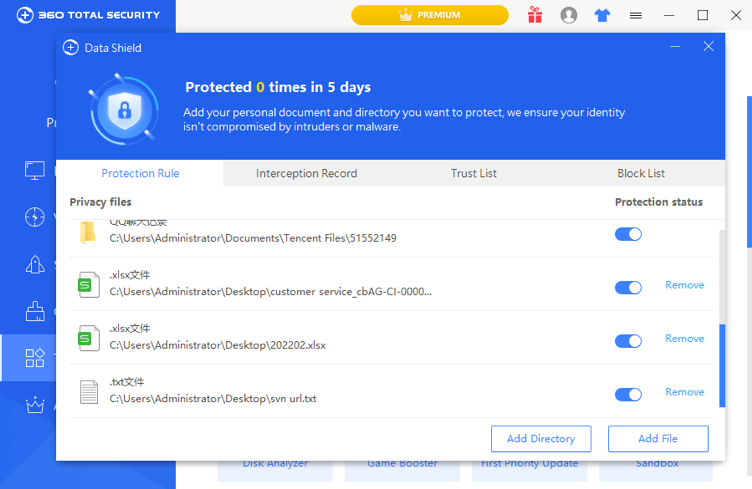 In addition, users can also manage the permissions of applications to access private files in the Trusted List and Blocked List, so that they can obtain enough controllable space while ensuring privacy and security.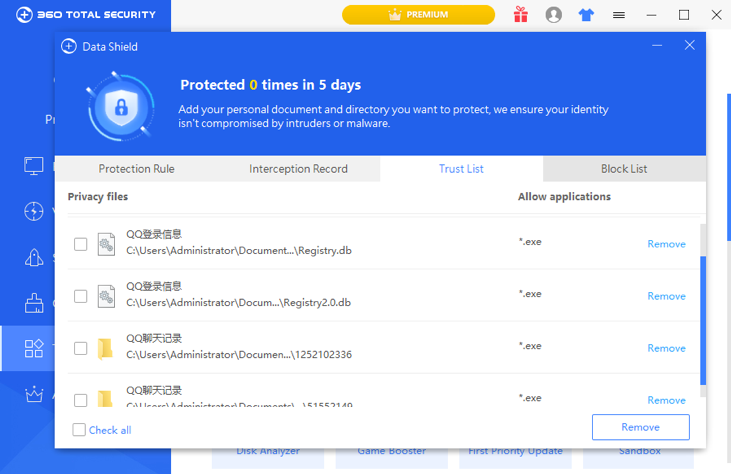 360 Total Security Data Shield is simple to operate but powerful. Users only need to upgrade to premium membership to immediately open the protection, enjoy five layers of privacy protection, and protect personal privacy information from being leaked.
Learn more about 360 Total Security