Learn more about 360 Total Security
Download 360 TurboVPN now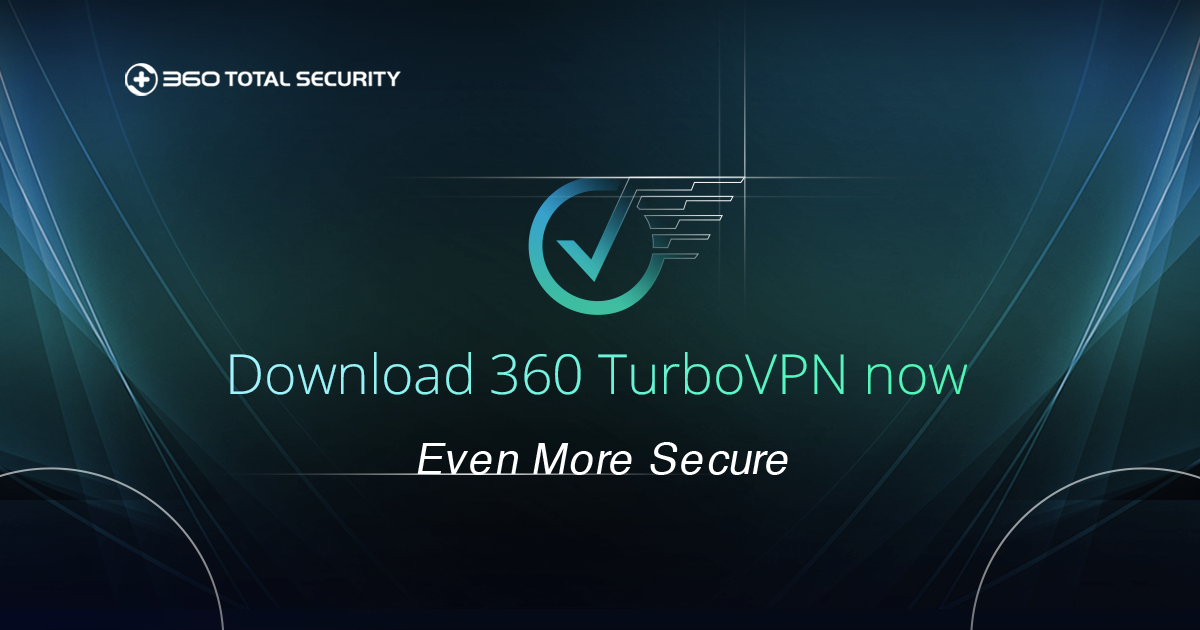 Nowadays, adopting a VPN (Virtual Private Network) is a mainstream for Internet security. (Learn more about VPN)
Why?
We do all sort of things on the Internet including watching videos, shopping, and booking tickets and hotels, so we are exposed to many unnoticeable Internet threats. For example, if you buy something online in a coffee shop connecting to their free wifi, someone might steal your credit card information. (Security Tips for Using Public Wifi) It's the same if you are using the airport free wifi. These cyber criminals take advantage of unwary people.
Since we can't live without the Internet these days, unplugging the cable is way too extreme.
In an attempt to make the Internet a safer place where our users can stay without worry, 360 Total Security now offers 360 TurboVPN to add an extra layer of protection.
1-Click Protects All
By using 360 TurboVPN, your online activities and information will be encrypted and protected, and it's not difficult at all.
One of the key characteristics of 360 TurboVPN is its super user friendly interface. It's designed for everyone, everyday and everywhere. No special setup is required to start using 360 TurboVPN. A single click on the "Activate" button to keep you safe. (See who is tracking you)
It's that simple.
Your Virtual Passport
This tool not only protects you, but also helps you bypass Internet geographic limitations. Whether you are in your own country or overseas, now you can access geo-restricted contents, such as domestic airlines' websites, TV shows, music, or games. For instance, you want to catch up with your favorite TV show when you are on a business trip, but it only streams in your own country. Now you can do it with 360 TurboVPN!
Free Download, Free Data
It's free. After you download it, we will also give you 500MB data usage for free. Then, there will be more free data coming to you if you accomplish small missions such as sharing a post on Facebook or Twitter.
So download now for free, let 360 TurboVPN secure you before you walk into another café. No more hackers will spot you. (3 real-life situations you will be thankful to have a VPN)
Facts about 360 TurboVPN
· bank-level security to encrypt your Internet connection
· severs cover 16 countries, 6 continents, and 28 cities
· Compatible with Win7 / Win8 / Win10 (Win 32 / 64 bit) (Android and iPhone version coming soon)
Learn more about 360 Total Security