Learn more about 360 Total Security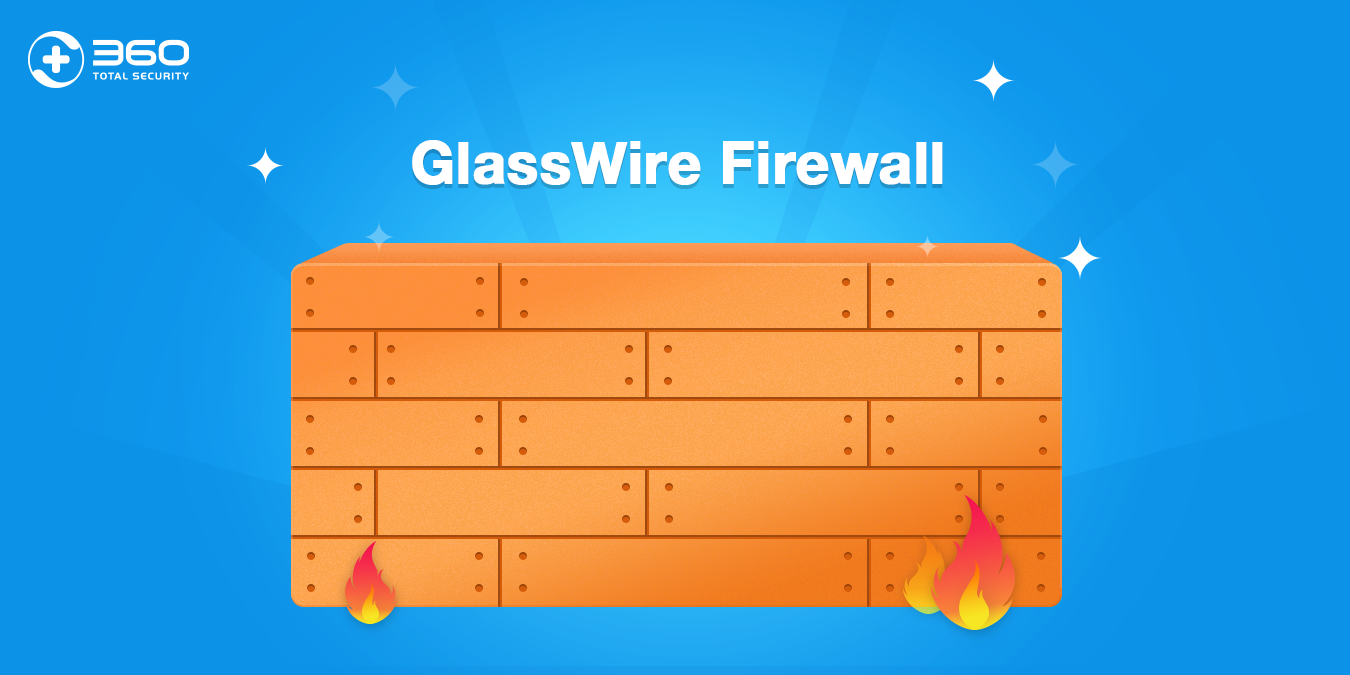 360 Total Security has partnered with GlassWire to offer our users a powerful firewall. With the addition of this technology, 360 Total Security brings your computer to a new level of protection.
A firewall controls network traffic from and to your computer. GlassWire firewall adds visualization to network activities, and provides access to a network time machine. With the visualization of network activity on a clear graph, users can view application bandwidth usage and the hosts which it communicates to at a glance, and selectively block the application. GlassWire grants users total control over the network, and complete clarity of what has happened at any given time.
360 Total Security is committed to provide a powerful, user-friendly and attractive product; these are the standard requirements which we seek for partnership. Described as 'beautifully informative', and a 'attractive, easy-to-use network monitor' by PCWorld and PC Advisor, GlassWire certainly shares the same standards and commitment.
Download the latest version of 360 Total Security and activate GlassWire from Toolbox now. Together with GlassWire, 360 Total Security empowers every computer with the best PC solution for security and utility.
Learn more about 360 Total Security