Learn more about 360 Total Security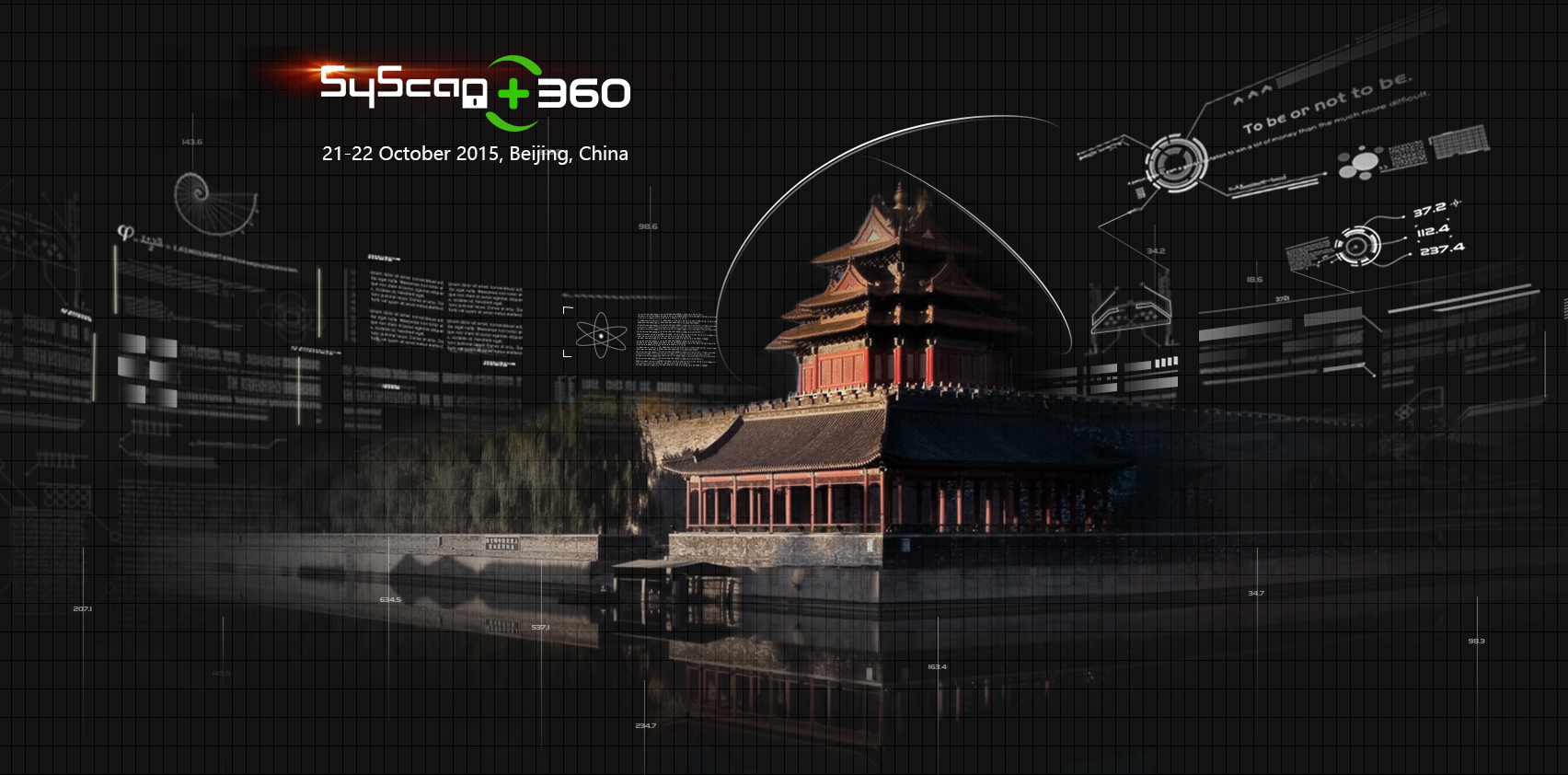 Following BlackHat and DEFCON in Las Vegas, the security industry shifts focus to Asia and rolls out another major event in China during the last quarter of the year. SyScan360 is bound to take place during October 21 and 22 in Beijing.
SyScan, also known as the Symposium on Security for Asia Network, has successfully hosted over 20 symposiums since 2004. The conference joined partnership with Qihoo 360 and debuted in Beijing in 2012 as SyScan360, and has been recognized as one of the most important security events in Asia.
SyScan360 aims to be a highly technical non-commercial conference, attracting world-renowned security enthusiasts and experts to share their research and discoveries from various fields. The event acts as a frame for sharing experts' unique perspectives in various security topics and their applications in this ever-changing technological field.
In the previous year, live cracking of a Tesla was demonstrated during the conference. This year, vehicle security researchers, Charlie Miller and Chris Valasek had confirmed appearance in the conference. Miller and Valasek have been recently hired by Uber and won wide attention in the last weeks for remotely hacking a Jeep Cherokee.
In addition, security researchers Zhenhua Liu and Yannick Formaggio will conduct a thorough security vulnerability analysis on 'VxWorks', the real-time operating system widely used in aerospace, automobile, and medical industries.
Their presence reinforces a line up of major security experts that will be present this year, in the most international edition to the date, as will also count with a major global sponsor such as Microsoft. Individuals or groups with interest in participating SyScan360 may register online now through https://www.syscan360.org or follow SyScan360's official account on Twitter (@SyScan360).
Learn more about 360 Total Security