Learn more about 360 Total Security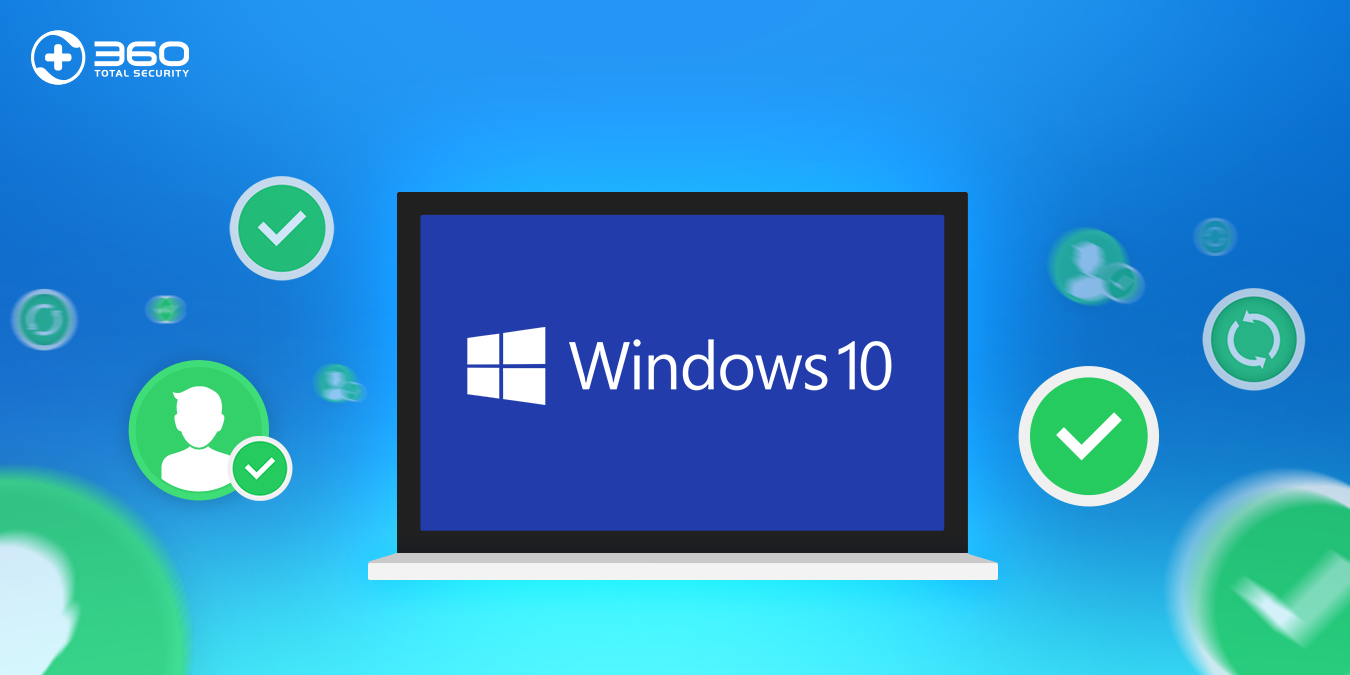 Windows 10 has created high expectation because of its new features and design. Microsoft is rolling out the new OS starting from July 29th and many current Windows users are eligible for a free upgrade. But what exactly are the eligibility requirements for this Windows 10 upgrade?
Who is eligible for a free Windows 10 Upgrade?
First, and most important is, your current Windows operating system must be genuine to upgrade to Windows 10. Despite that Microsoft's operating system chief Terry Myerson said earlier this year, "We are upgrading all qualified PCs, genuine and non-genuine, to Windows 10," Microsoft clarified later that it was a misunderstanding. Pirated Windows users can still get a free upgrade to Windows 10, but it will only be a trial version. Once the grace period ends, a genuine Windows 10 license is required for further use.
Second, only current users of Windows 7 and Windows 8.1 can directly upgrade to Windows 10 for free within one year after its rollout. Windows 8 users are recommended to upgrade to Windows 8.1 first, and then to Windows 10. Windows XP and Vista users will be disappointed to find that they cannot obtain a valid license key to upgrade.
Alternatively, Windows Insiders can upgrade to a Windows 10 build same as what other customers will get on 7/29. If testers decide to stay in the program, they will keep receiving test builds after. However, if they decide to opt-out from the program, they will be subject to the same terms explained above.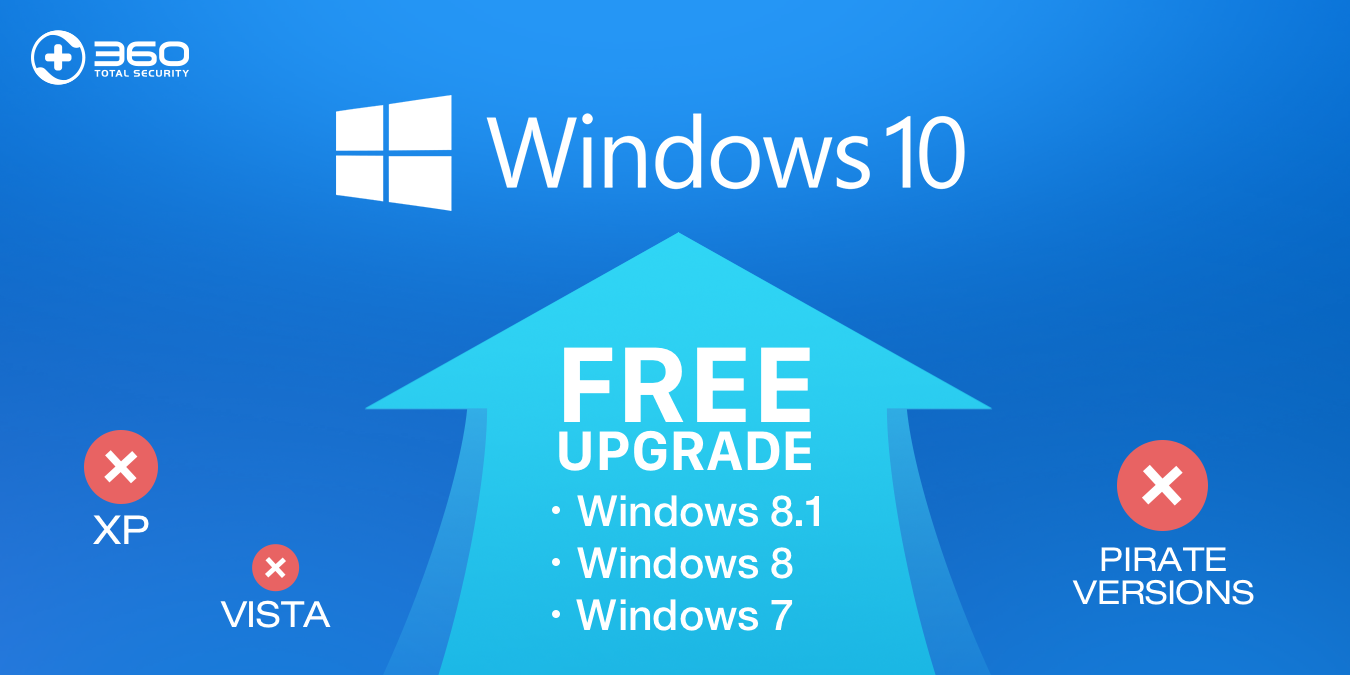 How to get the free upgrade?
Users who want to upgrade to Windows 10 must make a reservation first. To make a reservation, you must have installed a Windows update named KB3035583, which should be already in your PC if the Automatic Updates is activated.
After installing the required update, click the small Windows icon at the lower right corner of the taskbar to open the Get Windows 10 app, where you can make the reservation by entering your email.
Once finishing these steps, Microsoft will send you a notification when Windows 10 is available for you to download.
When can I get the Windows 10 upgrade?
Starting on July 29th, Microsoft is rolling out Windows 10 in waves, first to their 5 million Windows Insiders. Then, the company will progressively notify those who have reserved a copy. Once Microsoft confirms the compatibility of the software with your PC, a notification will pop up to remind you that your computer is ready for the free upgrade. At this moment, only Home and Pro versions of Windows 10 will be available.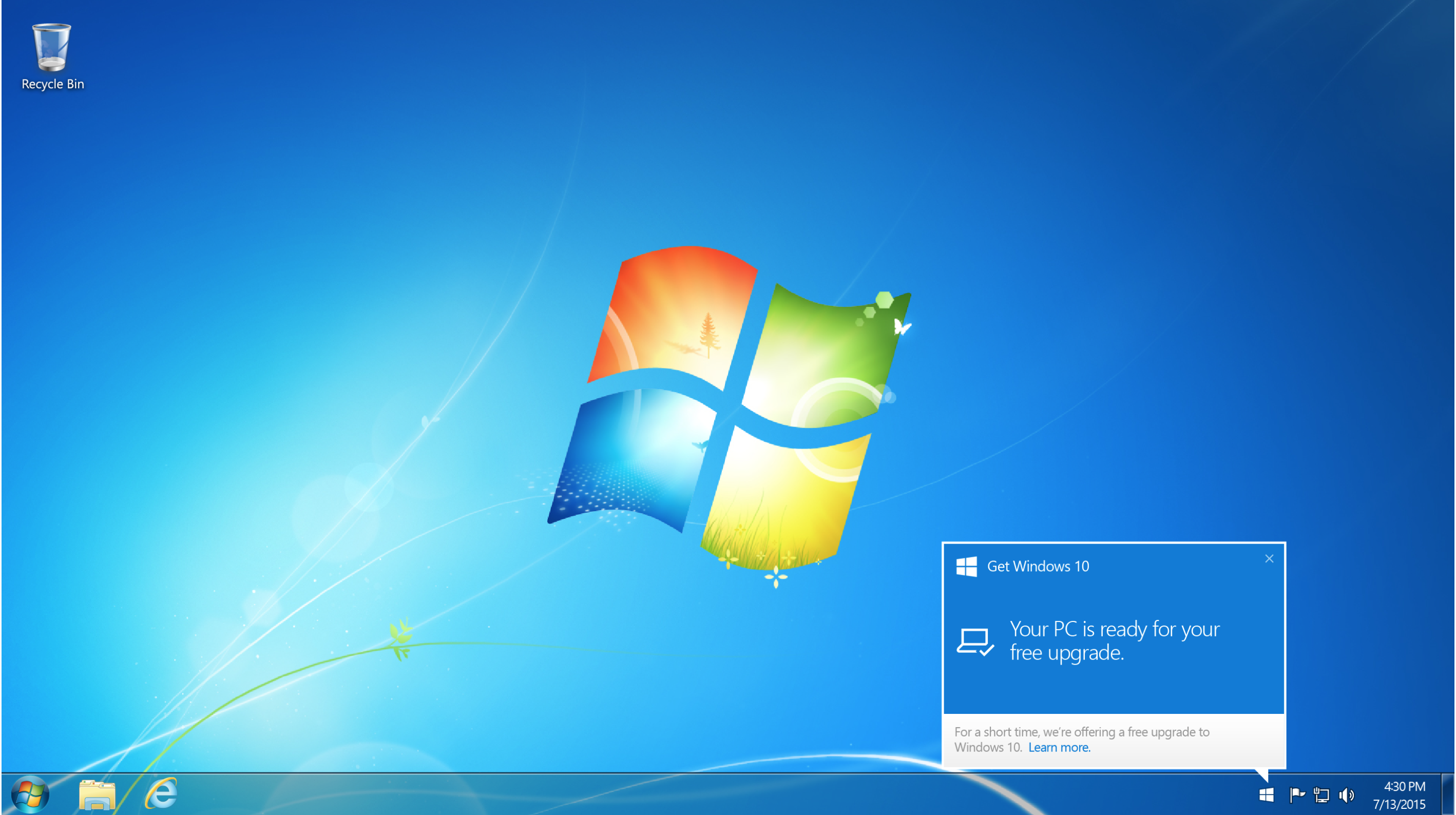 From August 1st, Windows 10 Enterprise and Windows 10 Education will be available for volume licensing customers to download on Volume Licensing Service Center(VLSC).
In total, there will be 7 versions of Windows 10, including Home, Mobile, Pro, Enterprise, Education, Mobile Enterprise and IoT Core. So far, Microsoft has announced the upgrade agenda for the before-mentioned four Windows 10 versions, but it is still pending to be defined for the other three.
Once you have upgraded, make sure you protect your brand new operating system with 360 Total Security.
Get prepared and do not miss your chance to get the new Windows 10.

Learn more about 360 Total Security