Learn more about 360 Total Security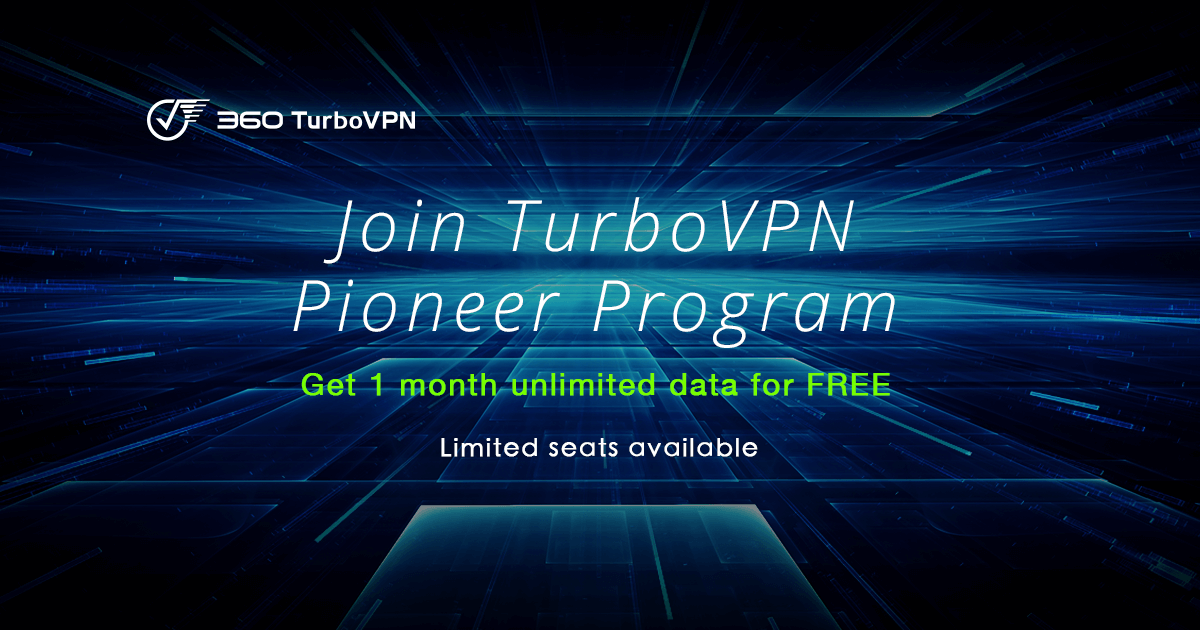 Our 360 TurboVPN Pioneer Program has received an incredible response from our users, who have shared their support and comments with us after using 360 TurboVPN.
We have decided to extend the Pioneer Program for one extra month, to let more users enjoy the benefits of 360 TurboVPN before its official release. The second wave of 360 TurboVPN Pioneer Program starts August 19th.
You can join and download 360 TurboVPN now to start enjoying a month of free unlimited VPN/data usage. If you are already a pioneer, just update your 360 TurboVPN to the latest version to keep enjoying its benefits for an extra month.
A VPN offers true Internet freedom and anonymity. Avoid sensitive content censorship, access geographically exclusive videos and stay safe under public connection with 360 TurboVPN. You can learn more about what a VPN is and its benefits on our blog.
Join 360 TurboVPN Pioneer Program now. If you join today, you can win a 1-year premium membership for unlimited data, valued in €85.
Learn more about 360 Total Security