Learn more about 360 Total Security
Recently, 360 Security Center discovered that a major vulnerability in the Win10 system can cause computer system crashes and display blue screens, affecting hundreds of millions of users worldwide. In response to this problem, 360 Total Security provide vulnerability patches to help users restore the system and avoid more attacks initiated by hackers through this vulnerability timely.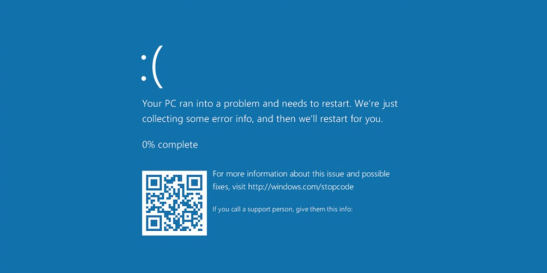 The 360 Security Center research confirmed that this vulnerability blue screen mainly appeared in Windows 10 1709 and above systems.
When the user visit a special address with Chrome browser, the system will immediately crash and display a blue screen.
Further analysis by 360 Security Center, the browser is not the only way to trigger the vulnerability, and accessing the path through other methods will also trigger the Win10 system blue screen. In addition, this vulnerability is likely to be used by hackers in a denial of service attack, that is, the attacker can stop the target machine from providing services, that is, become "paralyzed", causing serious losses to users, especially corporate users.
As soon as 360 Security Center discovered the problem, 360 Total Security quickly responded, conducted an in-depth analysis of the cause of the vulnerability, provided professional and accurate repair solutions, and launched the vulnerability patch in time to integrate into the product, which will help the majority of Win10 The user provides fully automatic security protection. At present, users can visit the official website of 360 Total Security to download the latest version, automatically avoid to the risk of this vulnerability.
Security advice:
It is strongly recommended Not use this vulnerability to "spoof" others.
Do not download and install unknown software randomly to prevent malicious use of this vulnerability to cause a denial of service attack.
For unknown emails, Office documents, etc., try not to click the links rashly.
Save documents and business in time to avoid file loss due to accidental clicking on malicious links.
Update and repair in time after Microsoft fixes this vulnerability.
Learn more about 360 Total Security