Learn more about 360 Total Security
Recently, 360 Security Center received feedback from our users about PUBG game plugin issue. After they turned off 360 Total Security, they downloaded and installed the PUBG game plugin. Following this, they found that various pop-ups will take over their screens. Through our further analysis, we found that these users' computers are all infected with a type of Trojan, "VirusOrg.Win32.Ramnit.K". It is estimated that more than 100,000 gamers have been attacked.
Analysis
The game plug-in which our users downloaded is named as "PUBG CD key"
The information of the game plug-in: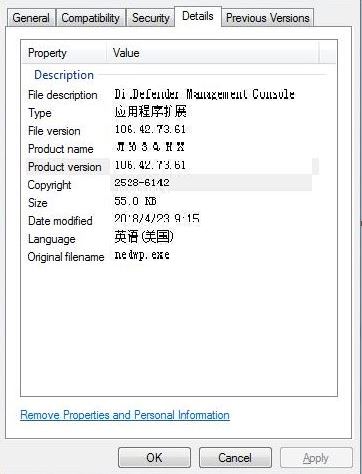 When running the plug-in, all the executable files will be totally infected with the Trojan. Also, the system process will be injected with the Trojan, then the normal startup items will be modified. Hence, it is very difficult to kill the Trojan.
Fortunately, 360 Total Security can completely eliminate this kind of Trojan: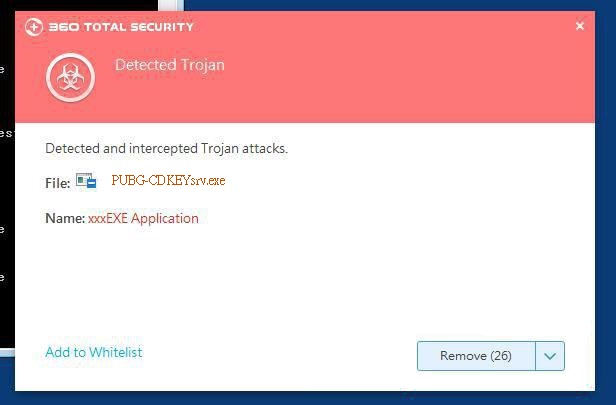 The users who have already been infected can also use 360 Total Security to get rid of the virus from the computers.
Reminder
We recommend our users that do not download and use the game plugin easily. Besides, do not turn off the anti-virus software when downloading the plug-in. When the plug-in software asks the users to exit the anti-virus software, they are likely to attack users' computers. What is more, if the computer is running slow and laggy, please use 360 Total Security to do "Full Check" and kill the malware as soon as possible.
Learn more about 360 Total Security