Learn more about 360 Total Security
As PC security becomes an essential issue in this digital era, many security features have already been added to personal computers and Internet services. For instance, Apple MacOS features its "unbreakable" security architecture, and Windows PC brings out a built-in antivirus program.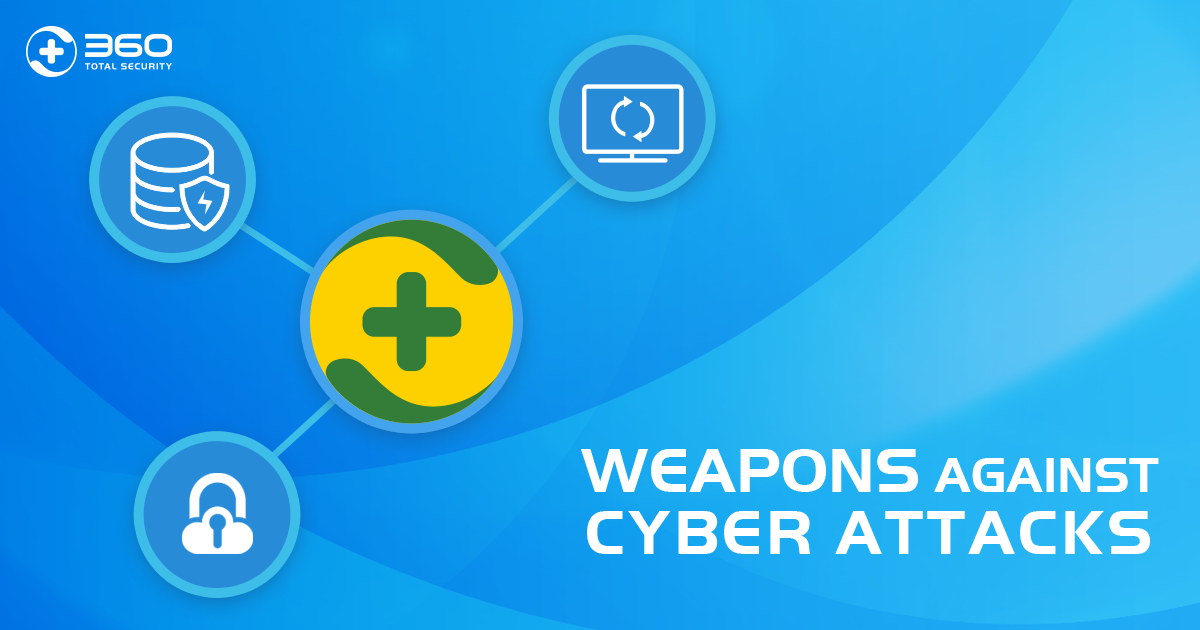 However, are these built-in security features strong enough to prevent all the threats? Attackers are constantly creating new variants of viruses and malware with the attempt to exploit vulnerabilities in users' systems as well as these applications used in our daily life. That's why new security solutions are required. Below are some approaches and techniques service proivders use to improve their products and protect users:
1. Virus definitions enhanced by Artificial Intelligence
Typically, an antivirus software program comes with one or more virus definition databases, which contain the unique strings of bits, or pattern of binary code of viruses. While running the virus scan, antivirus software compares all files of a PC with its virus definitions and reports timely on the discovery of a malware. Antivirus software must be frequently updated to keep its virus definition databases synchronized and protect users against the most current threats.
With Artificial Intelligence involved, offering protection becomes more efficient and effective in the cybersecurity field. In additional to the virus definition databases, 360 includes a QVM security engine in the software. This cloud-based engine checks if a program conducts behaviors similar to that of a confirmed malware, such as getting your administration authority without asking. Upon detecting suspicious behaviors, the antivirus pops out a notification and quarantines the program to avert further threats.
2. Non-stop patch release
As cyberthreats are rising at a fast pace, software vendors release rapid security updates to keep users' PC secure. When a vulnerability being found, the corresponding patch shall be released immediately in the latest version to prevent attackers from taking advantage of innocent users.
360 Total Security supports automatic update to deliver the latest patches to users. Microsoft also provides security updates regularly for Windows users.
3. Other apps with security
Except for the aforementioned PC security measures, a number of other tools and services have been introduced to keep users from harm. Highlighting its safe browsing, Opera browser has several specific features for security reasons, including the built-in free VPN that encrypts data transmitted to protest users from information leaks and identity theft. The browser also displays important details about the page you're viewing, such that if the Internet connection is secure or if the page tracks your location. Another example is that Google's Safe Browsing service identifies unsafe websites and notifies users by checking a list of URLs of suspicious web sources.
360 Total Security along with other security providers has been committing the full effort to win this constant cyber war. New "weapons" will be introduced, different approaches will be created, more cybersecurity experts will join us to crackdown on cybercrime, and 360 will always be here to provide the most effective and simple way to keep our users safe.
Learn more about 360 Total Security