Learn more about 360 Total Security
Privacy Cleaner, your privacy safeguard, is now in 360 Total Security. This tool completely removes all your traces of computer activities, making sure your personal information stays private!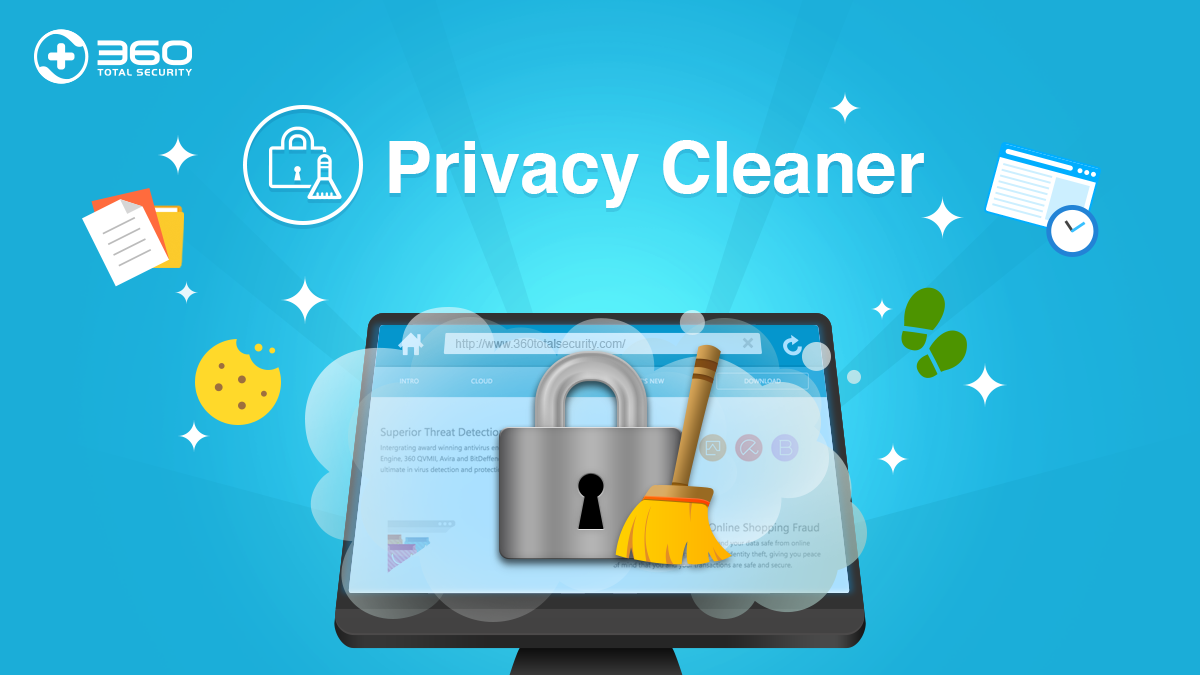 Digital footprints left behind may reveal your secrets
Everyday when you start using your computer, you are leaving digital footprints behind. Anyone with access to your computer can easily learn your secrets;  the websites you've visited, video and music you've downloaded, and even the files or chat conversations you've deleted.
These digital traces, ranging from online activities to system run histories, are stored by your computer. Even if you remember to manually erase them, the deletion process may take hours but some important items are still being ignored.
If you don't want to risk that your private information becomes publicly available, you should have a simple yet powerful privacy protection tool. And that's what Privacy Cleaner is designed for.
How to use Privacy Cleaner to secure your privacy?
1. Open Privacy Cleaner in Tool Box of your 360 Total Security.
2. Click "Scan" to find your activity history, including browser history, download history, cookies, autocomplete forms, passwords, Run history and other recent items.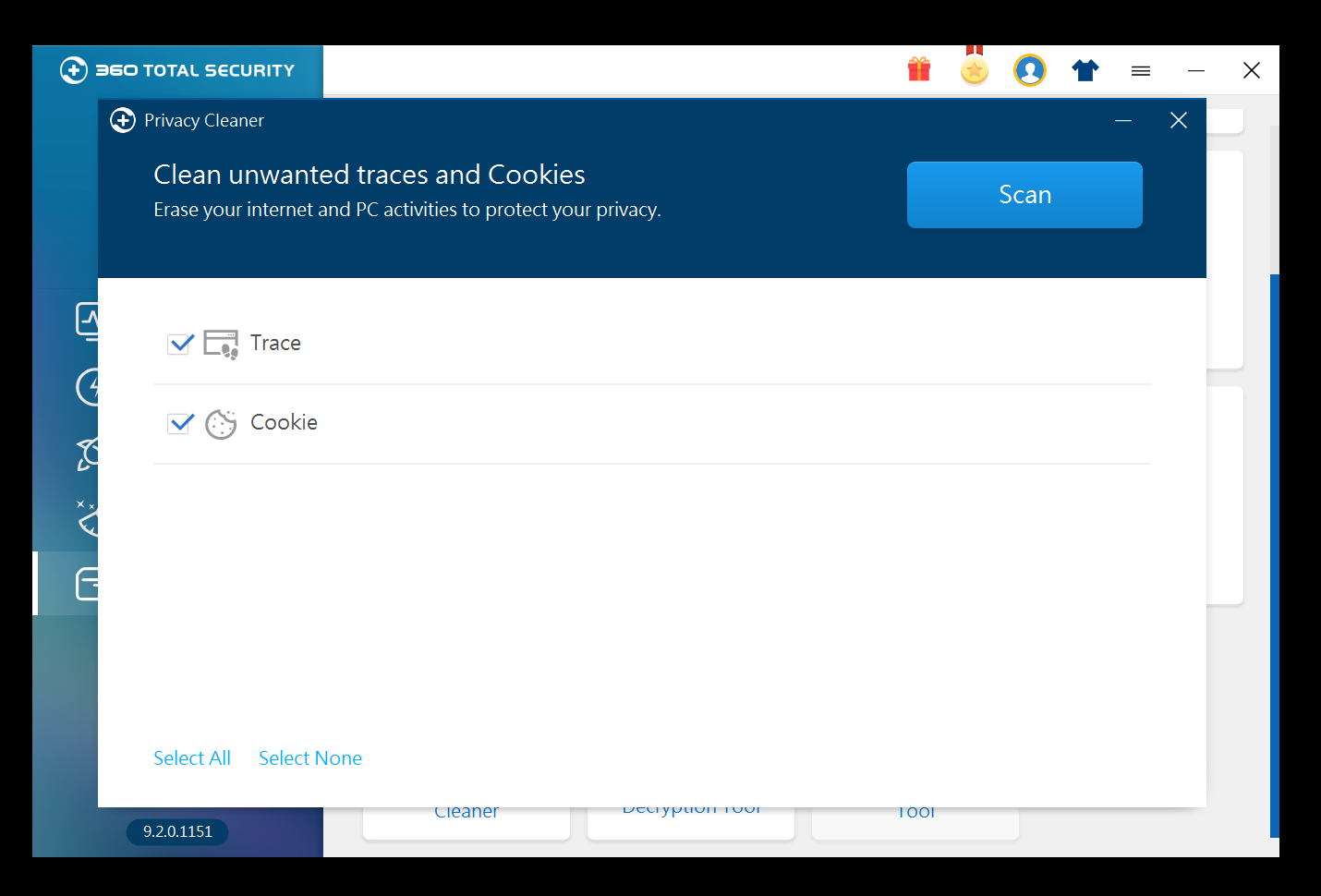 3. After the scan, Privacy Cleaner lists all the history items needed to be cleaned up.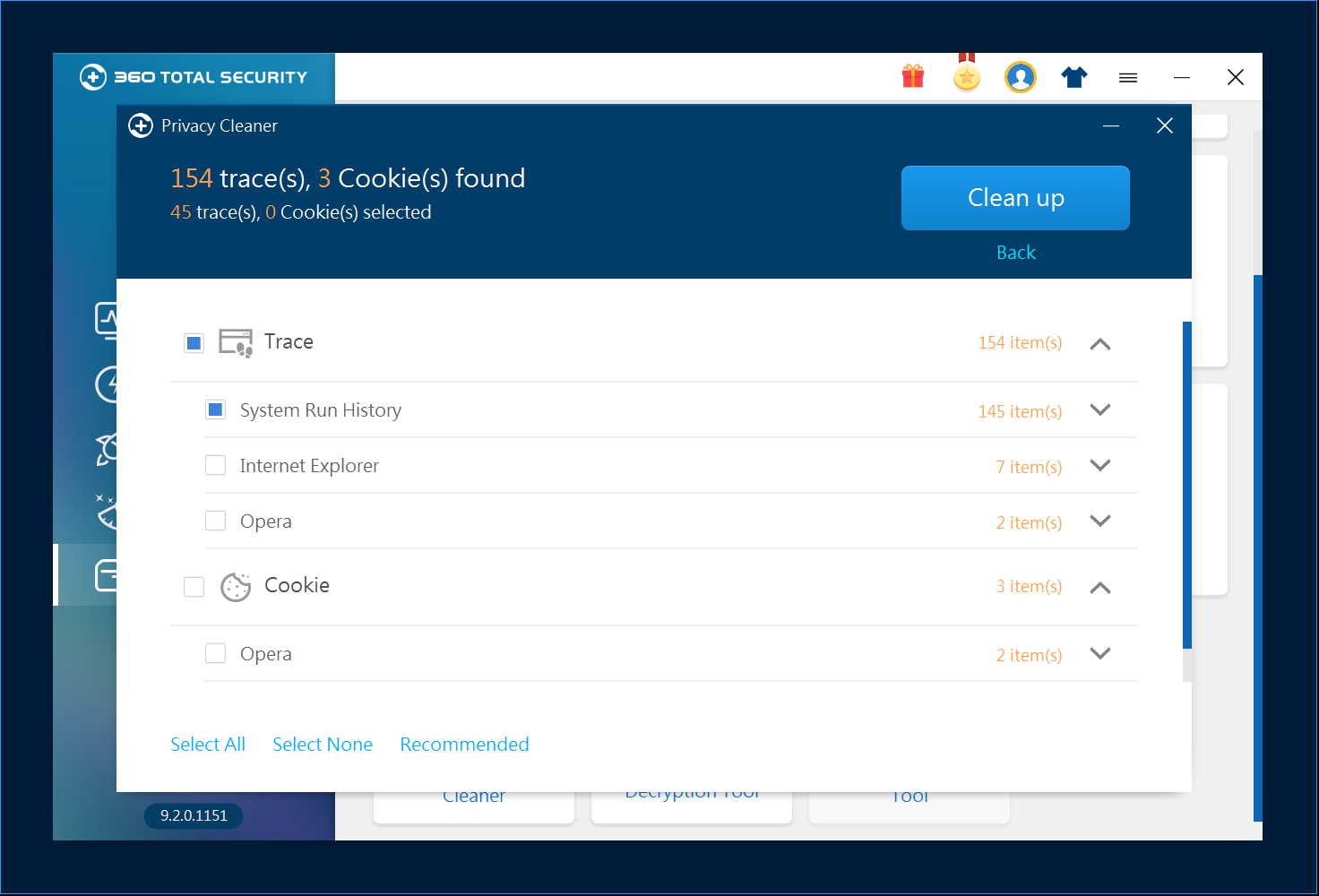 To make sure that you don't accidentally delete files or cookies you want to keep, you can click the information icon (the blue i on the right) to see more details of the item.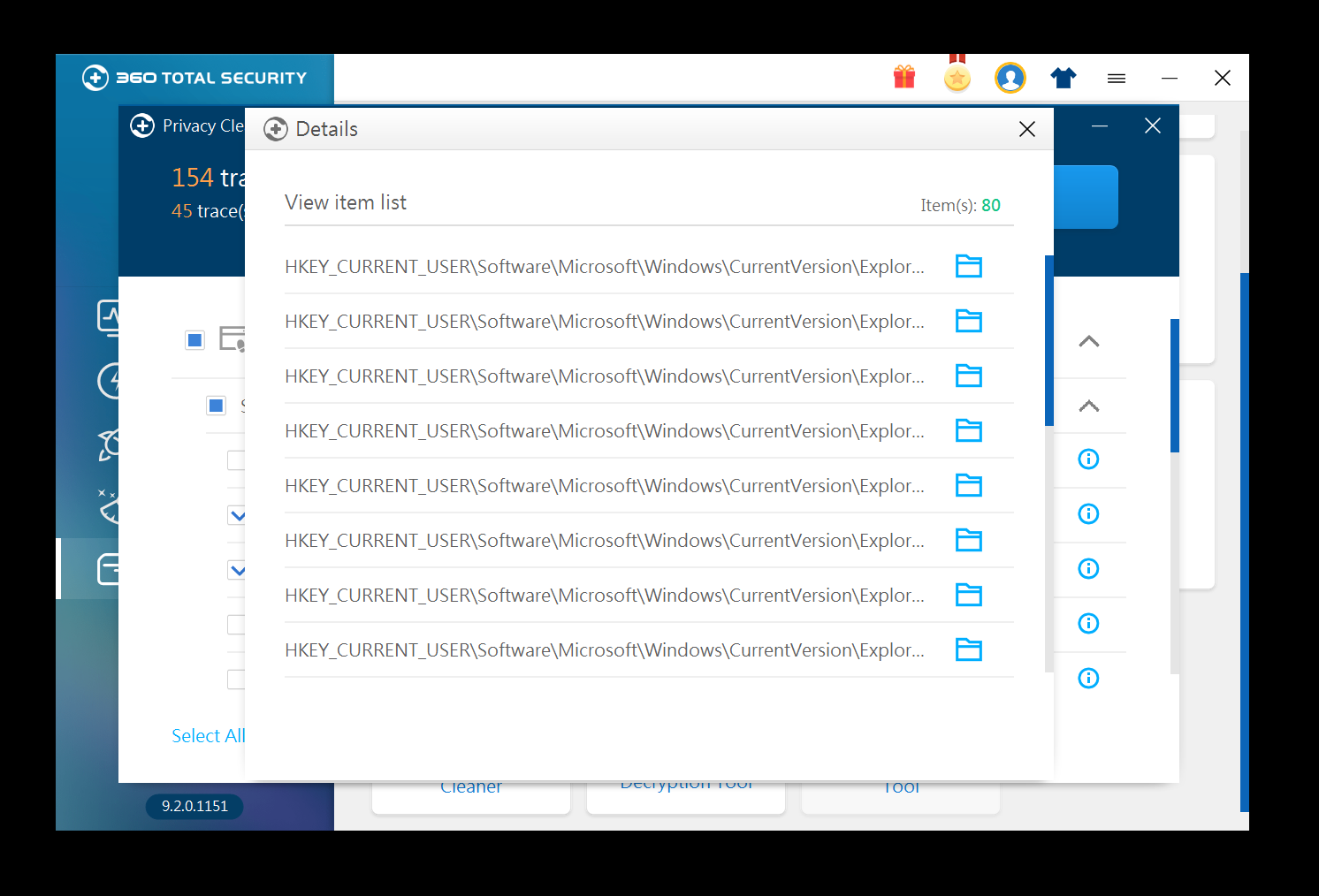 4. If the to-be-cleaned item is being used, you will see this notification, which asks you to close the application to continue.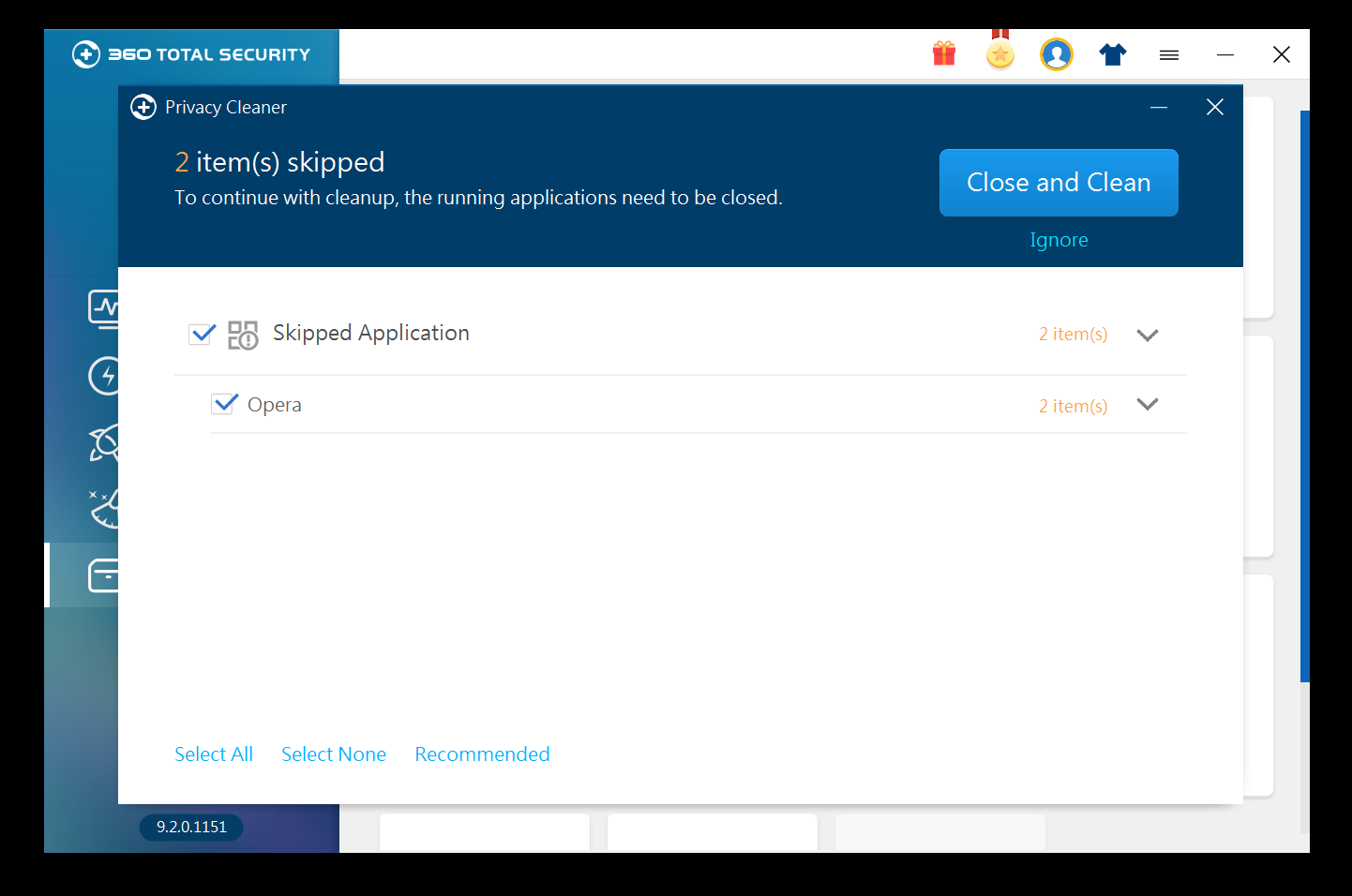 To sum up, all you need to do is select 'Scan' and then 'Clean' to keep your computer activities private. With our straightforward interface design, you can effortlessly find and remove all those privacy threats right away.
Learn more about 360 Total Security