Learn more about 360 Total Security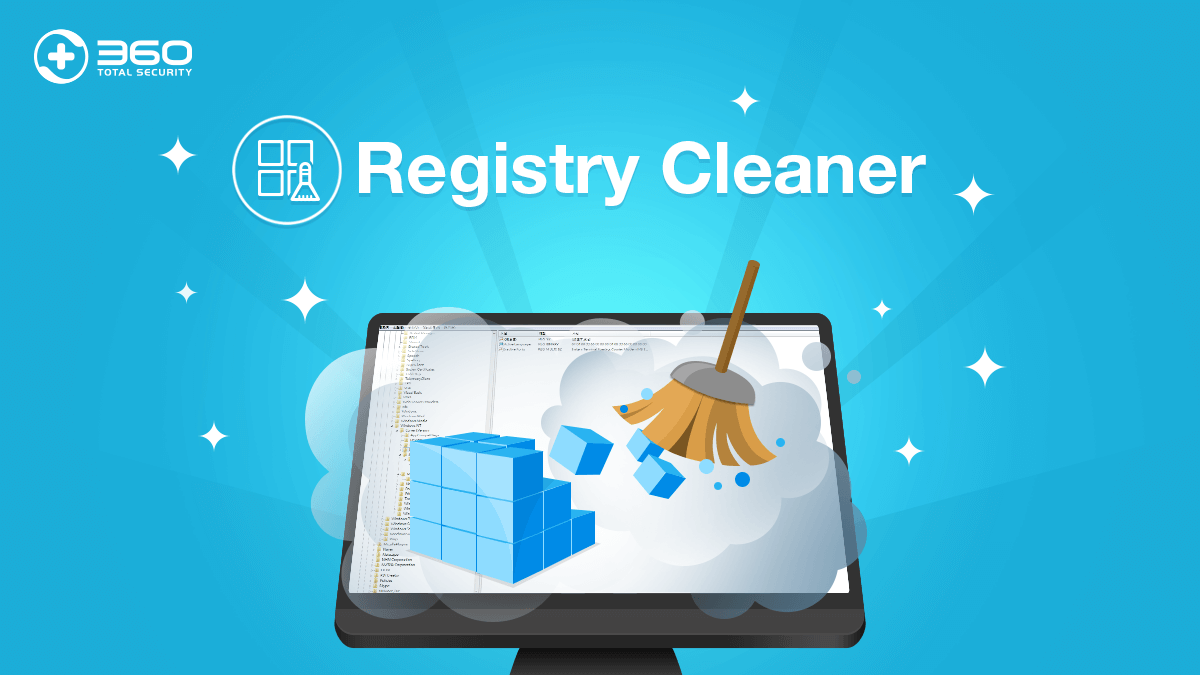 As a PC user, you may be familiar with these PC issues – freezes, slowdowns or unresponsive applications. You may have prepared some performance boost approaches to deal with a slow PC, including emptying the Recycle Bin and removing applications. But, have you ever tried to clean the Registry?
A Registry Cleaner should be included in your PC performance maintenance check list. This feature helps keep your Registry clean and optimized, so that you can regain a stable operating system.
What is a Registry?
Registry is like a database that stores the preferences and settings of applications on your PC. Because of daily usage of your computer, especially after application installation and uninstallation, the registry may contain remnants and inconsistencies.
Eventually, these invalid entries may lead to error messages or cause your PC to slow down, or even crash.
Why manual editing of the registry is NOT recommended?
You can manually edit the registry. However, this is not recommended due to the following reasons:
1. Typically, if there are necessary changes for programs or applications, they will be saved automatically.
2. A registry saves a large amount of user settings and program configuration. While editing, users may accidentally change something that should not be changed, thus leading to severe consequence.
When do you need to clean your Registry?
Despite that making manual changes to the registry may be something complicated, at some point, we still need to modify or clean up the registry to optimize our PC performance. For example, when you uninstall an application, its remnants may be kept in the registry, causing your system to function improperly or even making it inoperable.
Also, some applications may require your personal information for execution, and these data are saved in the registry. If these applications are not removed completely, your credentials may become the leftover and lead to potential identity theft issue.
To remove these remains in the registry, you are required to clean your registry. In this case, a Registry Cleaner is a great tool to fix these issues.
How can Registry Cleaner help you?
Registry Cleaner brushes up your registry in an easy and safe way, removing leftovers for non-existing applications. Registry entries are then examined and validated with integrity checks for consistencies. After cleaning your registry, you can feel an obvious improvement on your system's performance and a shorter startup time.  A Registry Cleaner is now available in 360 Total Security 8.6's Toolbox.
Learn more about 360 Total Security