Learn more about 360 Total Security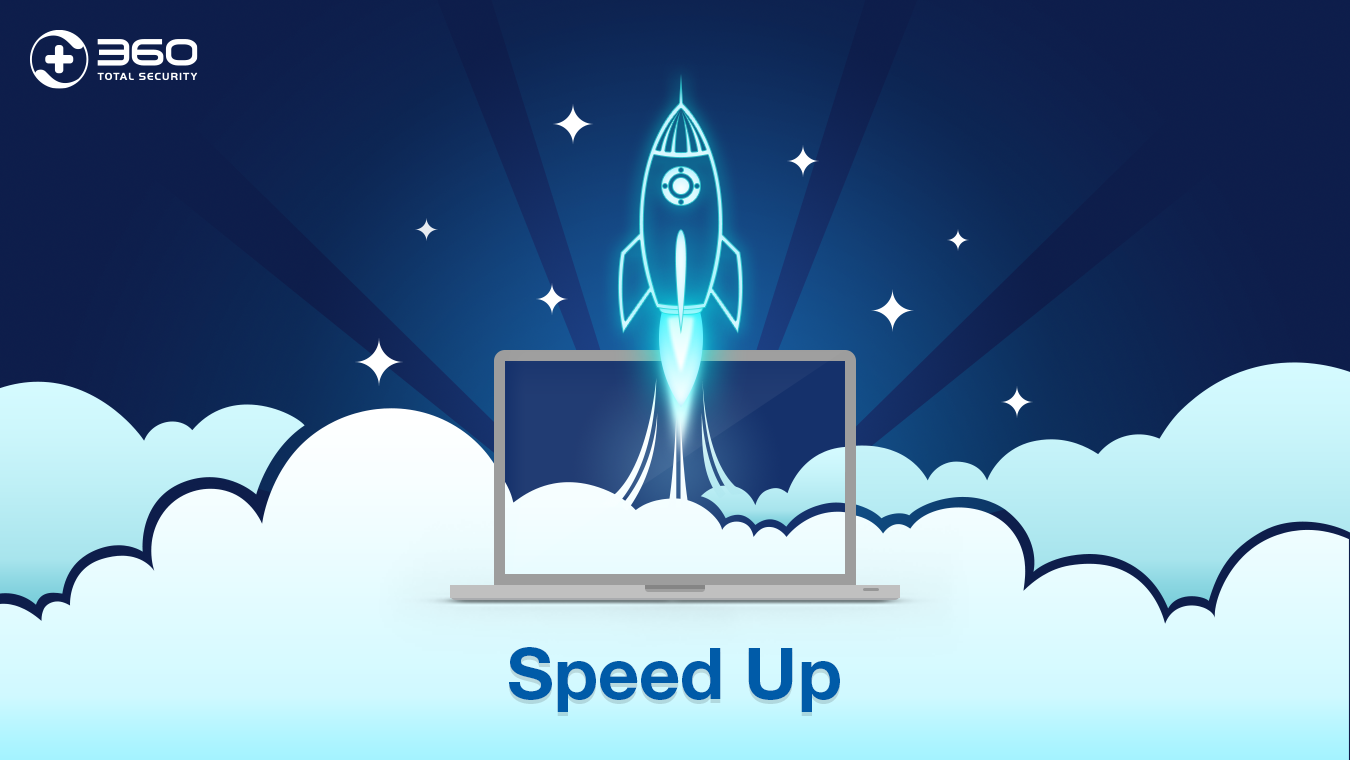 Does your PC keep you waiting? Is your PC slowing down your digital life? Do you find yourself waiting for your PC to boot up, watching the browser taking its time to Internet, or witnessing that deary application freezing or even crashing itself during the most inconvenient moments?
All that now, can be fixed by a single click. 360 Total Security features the Speed Up utility, which scans and detects areas that consume these precious times from your life. So what can be done about the PC?
Optimizing these areas improves your boot up time:
Startup Items
Scheduled tasks
reduces the overhead to your application and system:
Application Services
System Services
Running Network Optimization removes the speed limit to Internet.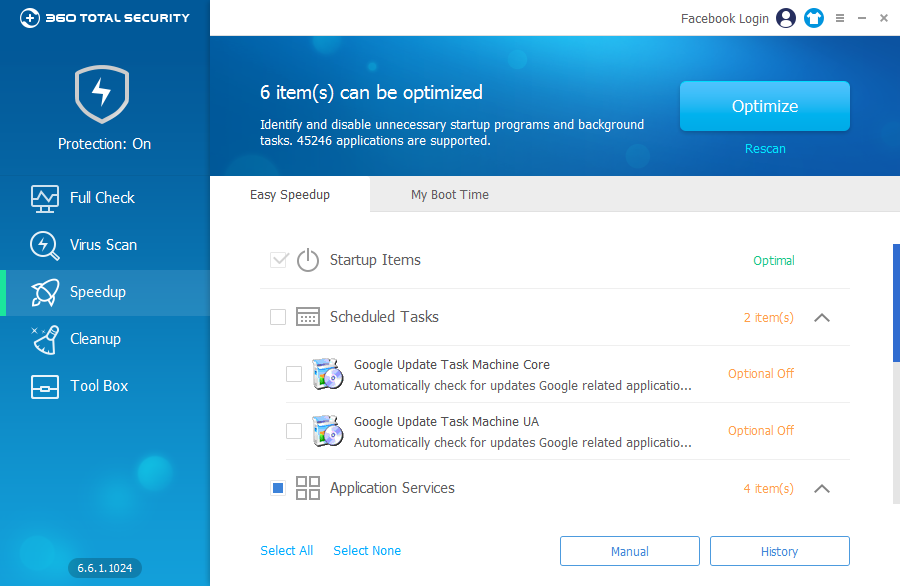 All of the above can be automatically done with a single click on Optimize,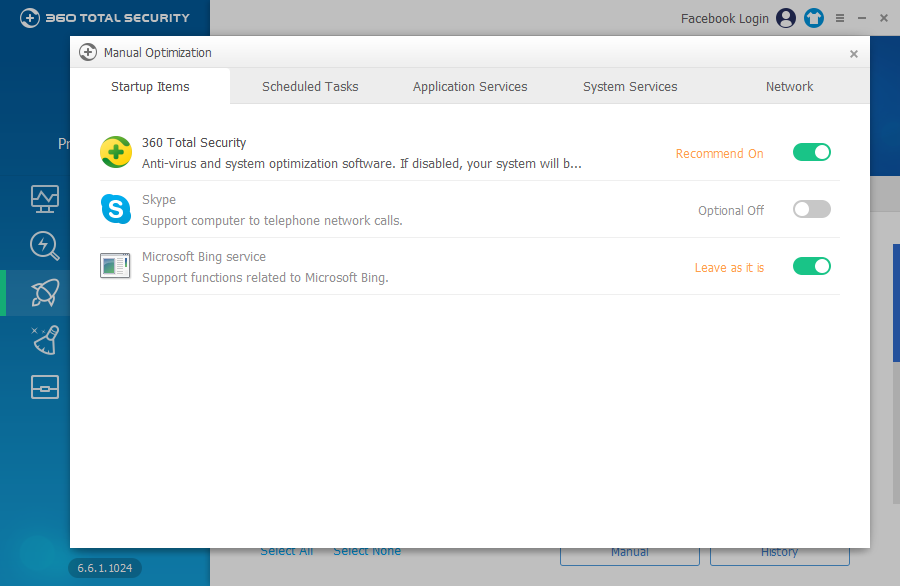 or manually configured to your specific preference.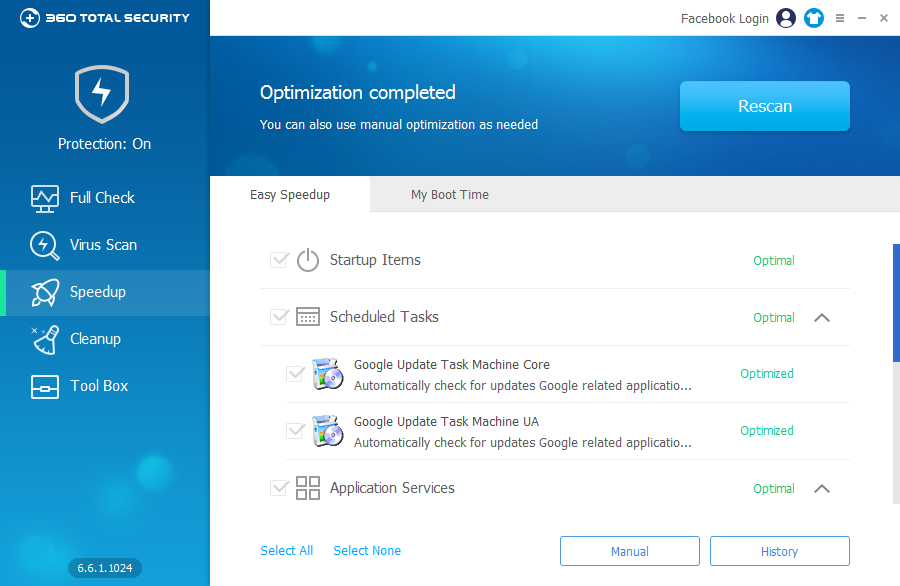 Hooray! All items are now optimized.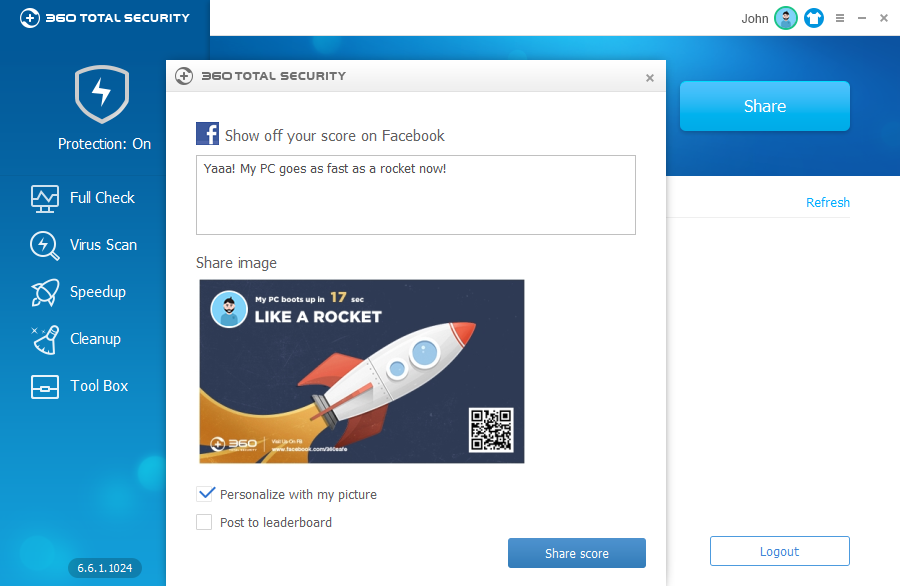 After the optimization, don't forget to find out what vehicle represents your PC, and show it off to friends.
Enjoy life, Speed Up your PC!
Learn more about 360 Total Security