Learn more about 360 Total Security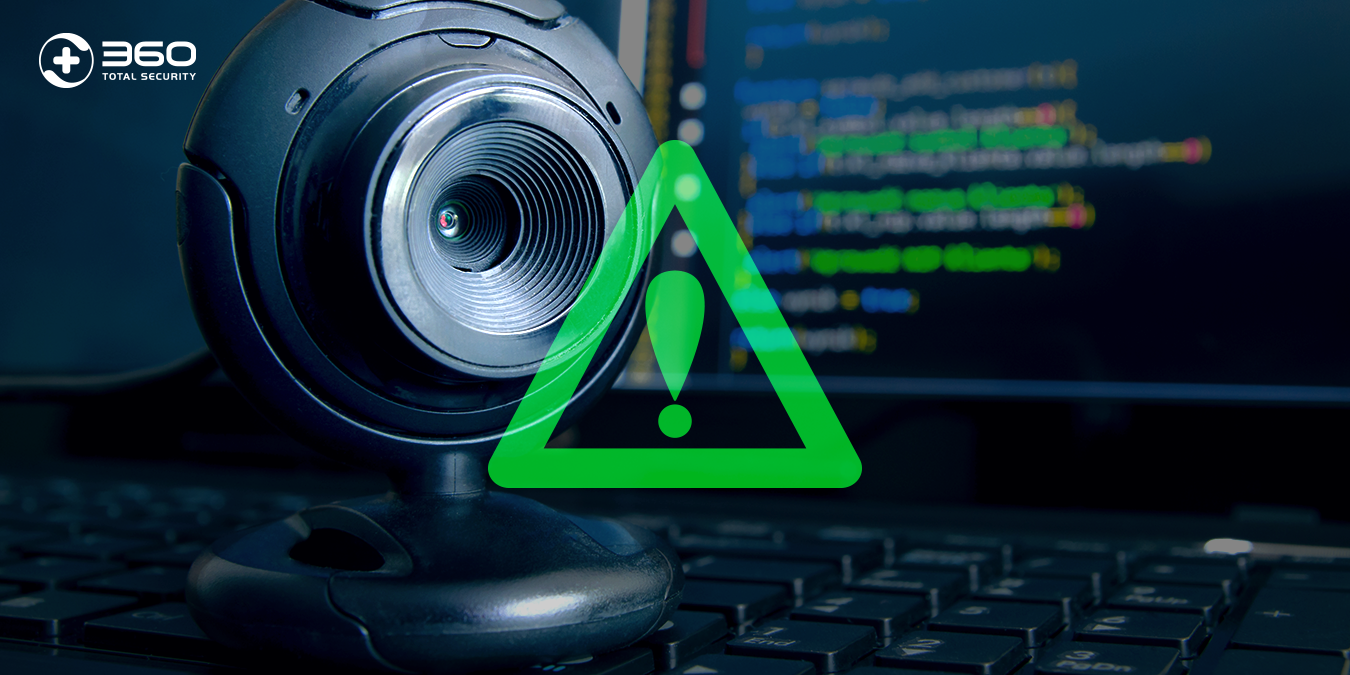 A recent news story reported that Samsung's SmartCam home security cameras contain a critical vulnerability (Remote Code Execution) which allows attackers to take full control of these devices.
The hacking group, Exploiters, first identified a list of vulnerabilities that enable anyone to control SmartCam remotely in 2014. Instead of solving the fundamental problems, according to the Hacker News, "Samsung decided to rip out the accessible web interface and use an alternate route that forced its users to run their SmartCams through the company's SmartCould."
At the beginning of 2017, the same group yet again succeeded to break into Samsung's SmartCam through a different vulnerability. With this flaw, your private video footage could be potentially accessed by anyone who has basic hacking skills.
How to prevent attackers from accessing your webcams?
The rise of Internet of Things, or IoTs, has made all the home devices more Internet-connected and easier to be managed. Yet this convenience also comes with inherited security risk. The vulnerabilities in IoT devices can be easily abused by attackers in order to sneak in between to do shady things. The attack of SmartCam is just one of the many IoT breaches, as smart cameras are getting popular at household and have become the No. 1 target for attackers. You must realize that it's not difficult for someone to spy on you 24/7 or to broadcast your beloved child's life online.
Though attackers can hack into your devices or home router remotely through the Internet, there are always ways to protect you from this type of modern threats. By taking the following precautions, you can minimize the risks of being hacked.
–  Enable WPA2 encryption on your router to secure Wireless Network
–  Use a password that is hard to guess on your app and change it regularly
–  Keep your app and IoTs' firmware up-to-date
If you have a built-in camera on your PC, you could put a tape over it like what Facebook's CEO, Mark Zukerberg, does. Or you can simply turn on 360 Total Security's "Webcam Protection," which warns you when someone is secretly trying to access your webcam.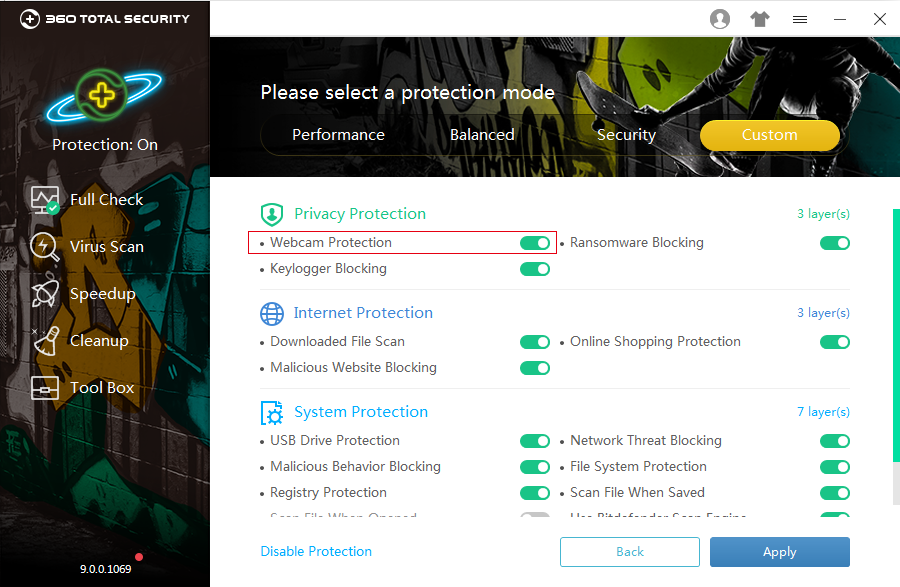 When thinking of some creeps might be watching you all the time, all the works are worth to be done.
Free Download 360 Total Security now 
Learn more about 360 Total Security