Learn more about 360 Total Security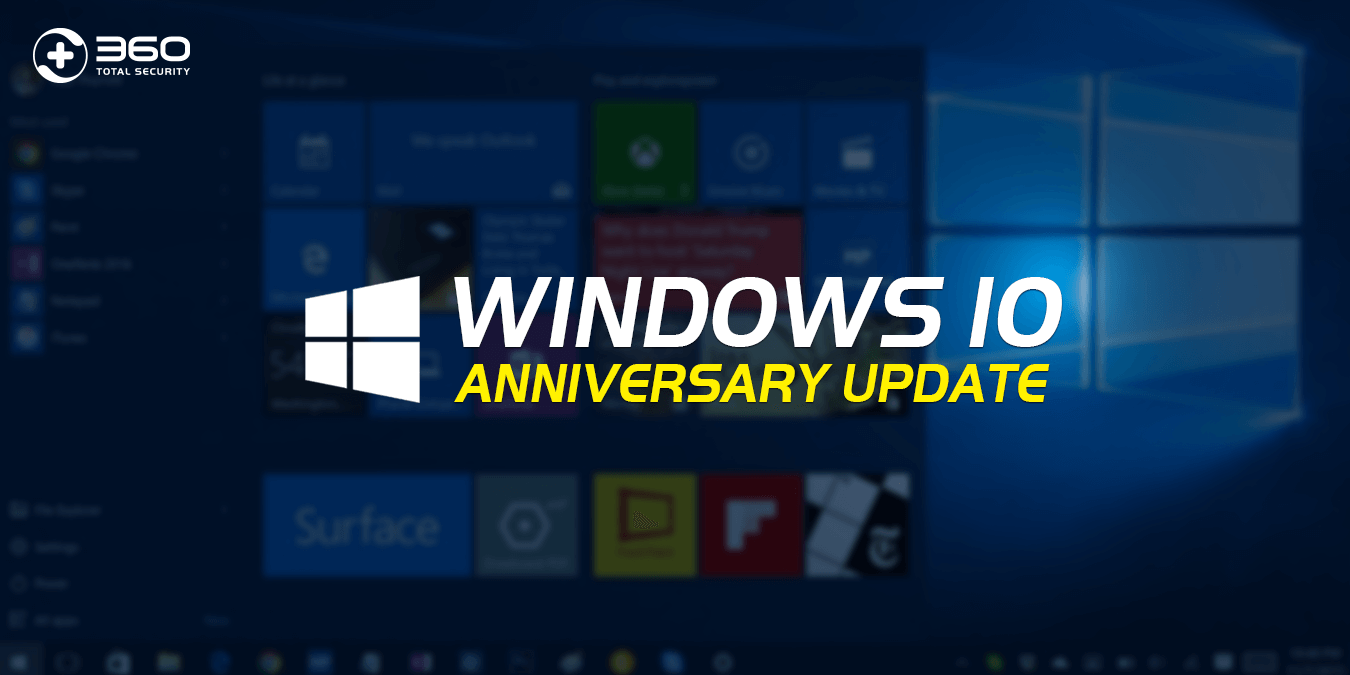 Microsoft has announced a major update for Windows 10, the Anniversary Update, that will be available on August 2. This update will include some new innovations such as Windows Ink, a more powerful Cortana, enhanced built-in security protection features, a more power-efficient Microsoft Edge browser.
According to Yusuf Mehdi, corporate vice president of Microsoft's Windows and Devices Group, the Windows 10 Anniversary Update aims to help users become 'more productive, stay safer online, and of course, have fun.' More importantly, everyone running Windows 10 will get these new features for free.
Windows 10 Anniversary Update will come with more new features
Windows Ink will make its first appearance in the Anniversary Update to bring everyday writing into digital world. With a digital pen, users will be able to take a note, sketch a screenshot, or draw an idea on a Windows 10 device.
Cortana also brings a bunch of improvements on this update. Microsoft shapes this personal assistance and makes it easier to interact with. You will not need to unlock the screen to ask questions or give orders to Cortana. Also, it will also save and recall key information such as frequent flyer number for users, bringing a more personalized experience.
In addition, Microsoft introduces an enhanced Microsoft Edge browser. Equipped with a power-saving ability, this browser uses fewer CPU cycles, consumes less memory, and maximizes the battery life of your device. Another long-expected feature will be included – extensions for Edge will be available in the Windows Store for you to personalize your browsing experience.
Security innovation is also added with the aim to eliminate the password problem. Windows Hello is a biometric authentication system which debuts in this update. It allows users to unlock a PC or login throughout the browser to paired apps and supporting sites via biometric methods like touching or looking.
Windows 10 free upgrade offer ends at July 29
All these features will be free for Windows 10 users. Microsoft is still offering Windows 10 free update for those Windows 7 and 8.1 users, yet this offer will be ending at July 29. After that date, a full version of Windows 10 will charge you $119. Hence, if you are holding off the upgrade, you may good to hurry up!
For months, Microsoft has been urging Windows 7 and Windows 8.1 users to upgrade to Windows 10. On July 1st, Microsoft sent out an update KB3173040. Users who install this update will receive an end of free offer, within which users can choose to upgrade directly, dismiss the notification permanently, or select the 'Remind me later' option. And if they block this update, this reminder for upgrade will never appear again on the screen.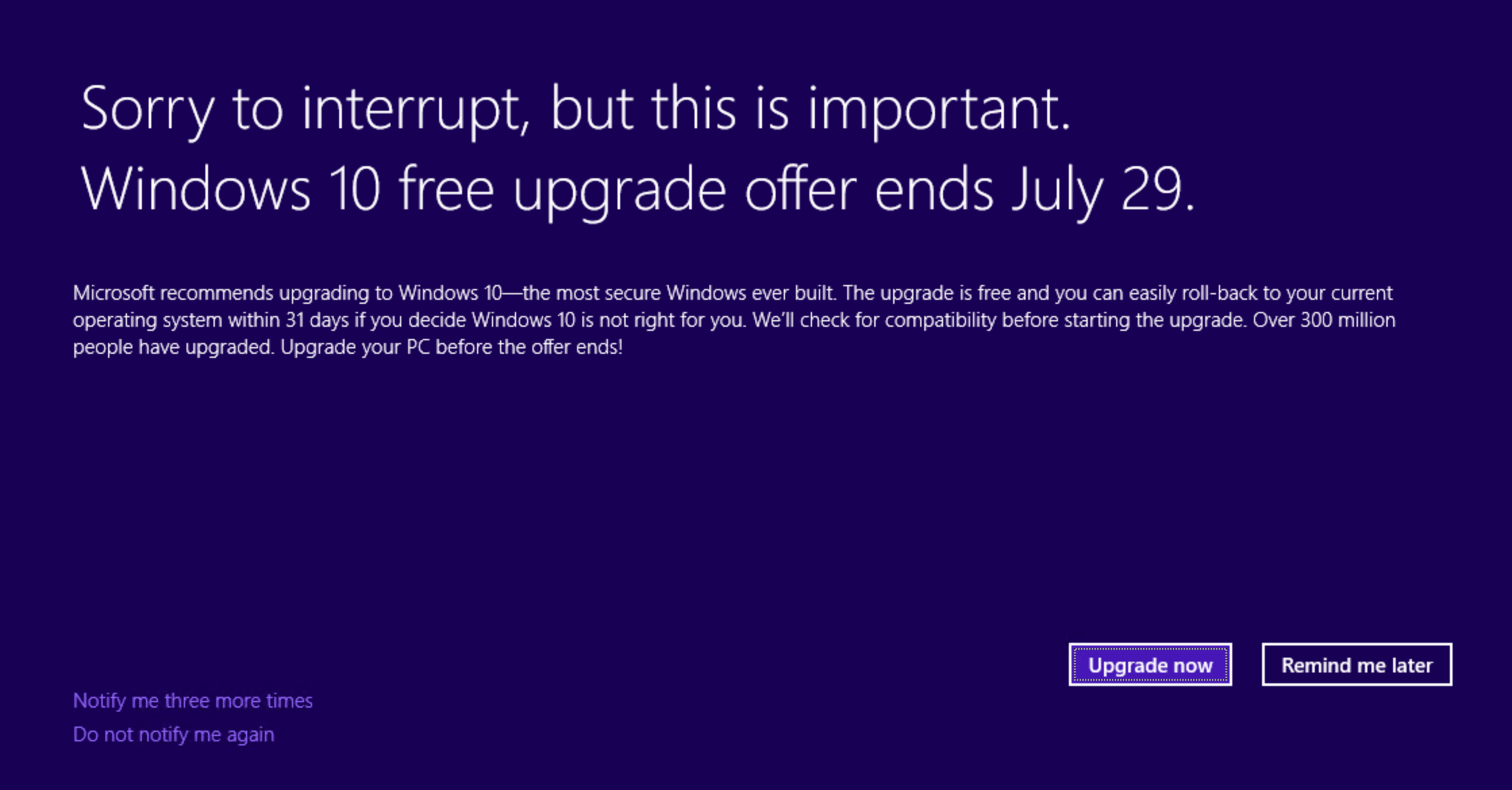 Learn more about 360 Total Security