Learn more about 360 Total Security
From November 9th to 11th, 2022, the World Internet Conference will hold a summit in Wuzhen, Zhejiang. On the afternoon of the 8th, the conference officially released the 2022 "Practical Case of Building a Community of Shared Future in Cyberspace", and 360 Total Security was successfully shortlisted. The shortlisted 360 Total Security, through a number of innovative product technology research and development, helps global users stay away from digital threats and protects digital security in an all-round way.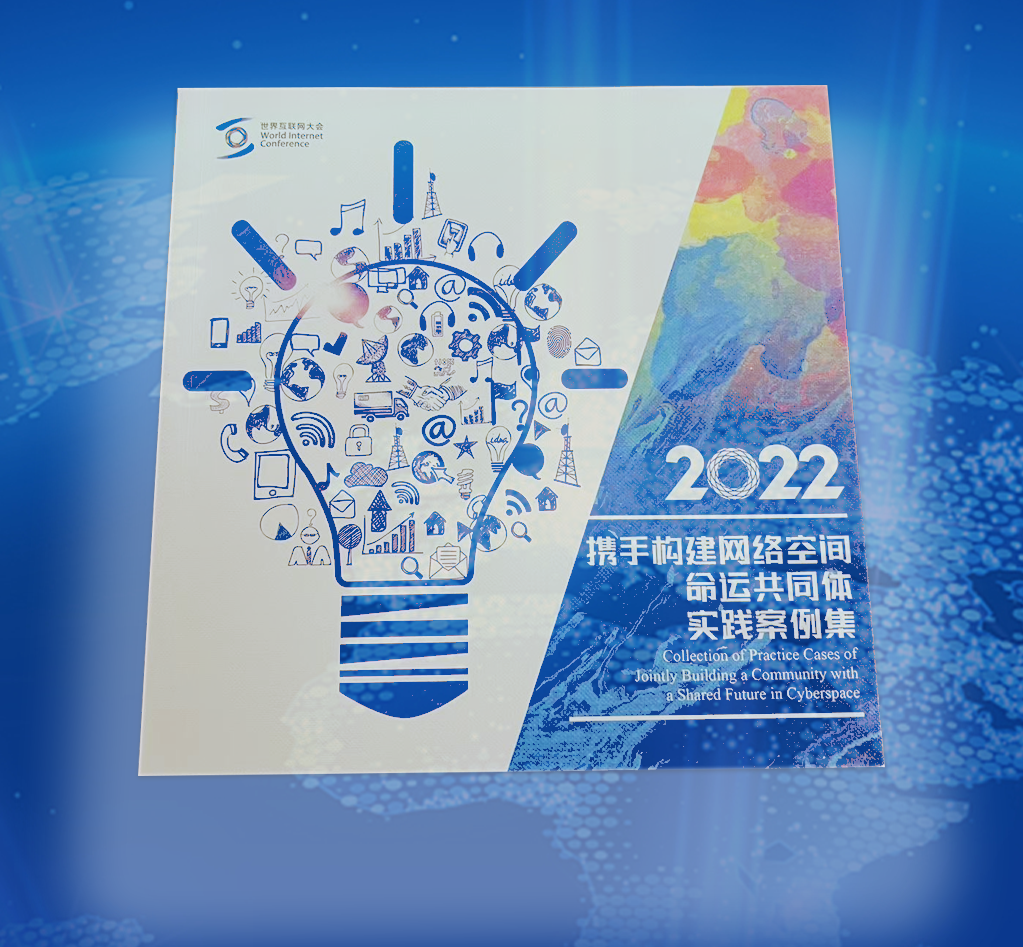 360 Total Security innovatively has five built-in 360 self-developed engines: 360 cloud killing engine, 360 QVMII engine, QEX script killing engine, KunPeng engine and 360 System Repair engine. The multi-layer protection system provides users with a safe and worry-free online experience. Through technological upgrades, 360 has launched a globally applicable "decryption library" system, forming a set of anti-ransomware solutions that integrate virus immunity, defense, killing, and decryption, and update the latest developments of global ransomware in real time, establishing a comprehensive data security.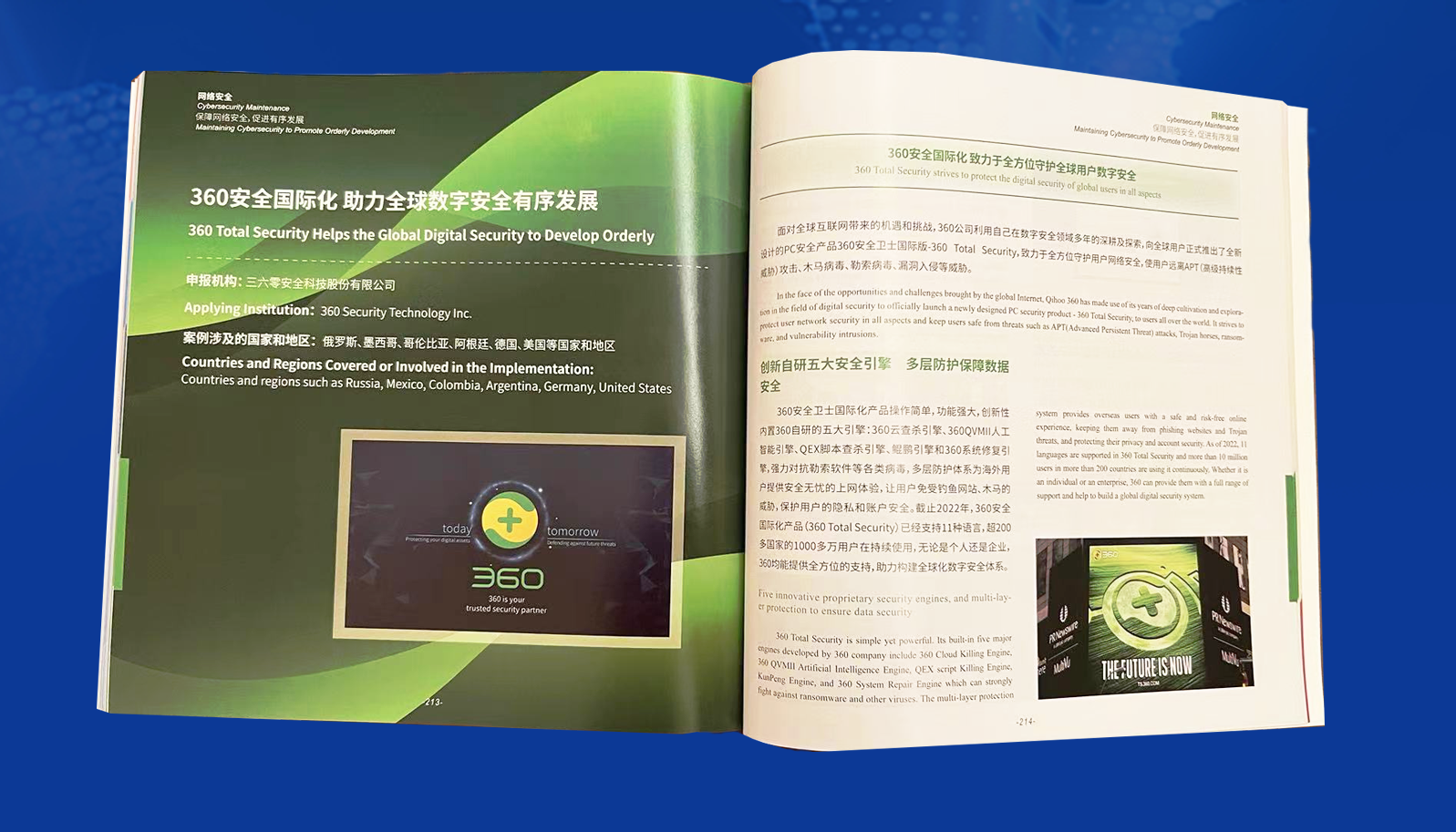 By 2022, 360 Total Security has supported 11 languages, and more than 10 million users in more than 200 countries and regions are using it continuously. Whether personal or business, 360 Total Security provides comprehensive support.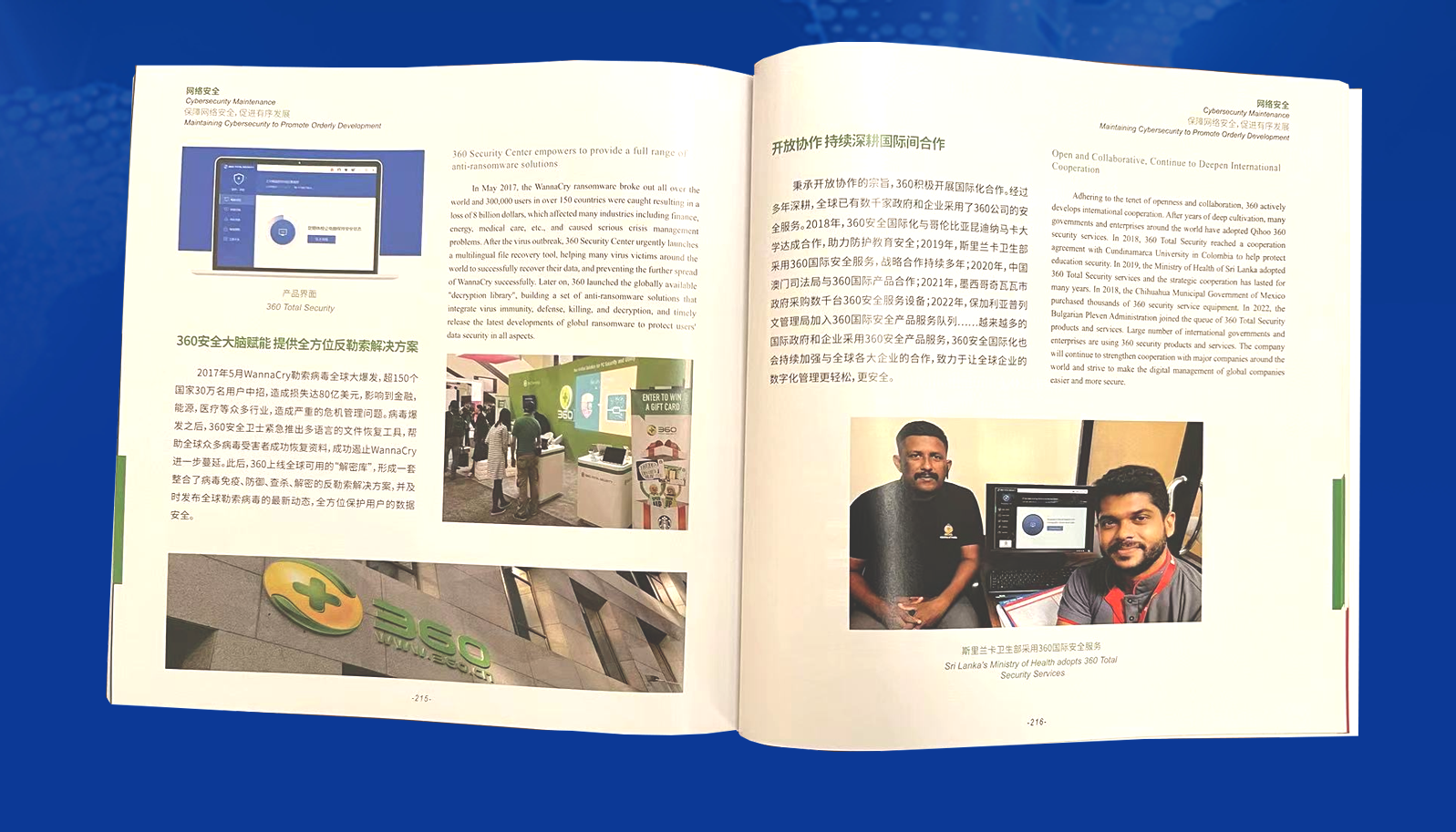 Digital security is the basis for the interconnection of the network world. Building a community with a shared future in global cyberspace is inseparable from a secure digital environment. 360 Total Security is shortlisted this time, which fully reflects the profound accumulation of 360 in the field of digital security for many years. In the future, 360 Total Security will continue to contribute to the development and governance of the global Internet.
Learn more about 360 Total Security