Learn more about 360 Total Security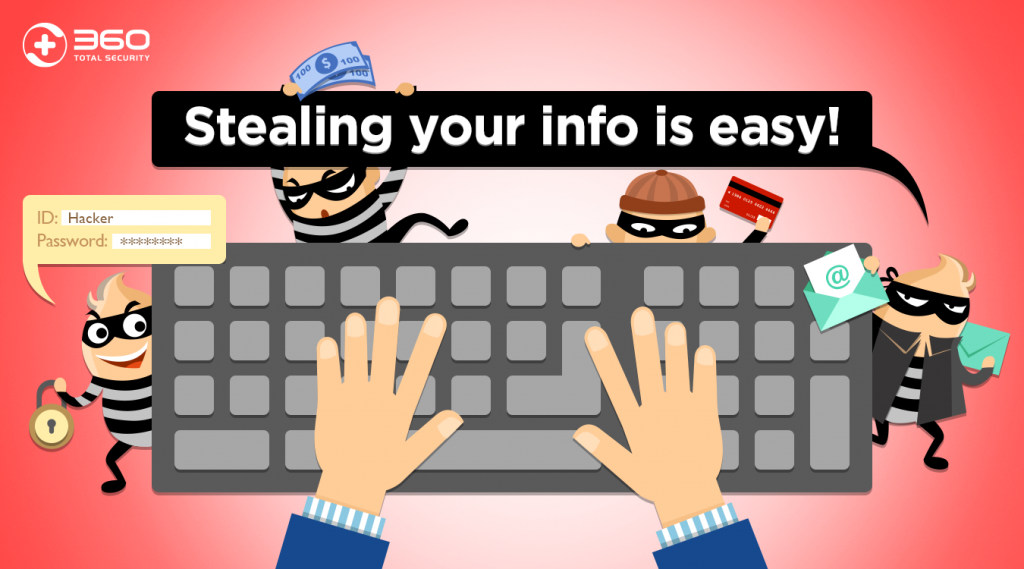 Even if you are not a gamer, you may still have heard of GTA, Grand Theft Auto. Published in September 2013, GTA V is acclaimed as the fastest selling entertainment product in history, for it generated more than one billion dollars revenue within 4 days of its release. Following the series' big success, many game mods developed by users also became popular. However, someone was trying to maliciously take advantage of that success.
In May 2015, a GTA forum member initiated a discussion alerting that an .exe file coming from the GTA mod "Angry Planes" had 'definitely raised some red flags.' This suspicion was soon confirmed as a keylogger malware and not long after, another forum member also reported his Steam account had been hacked.
But what is 'keylogger?' And how can this malware hack into your accounts?
A keylogger, is a type of spying malware with the purpose to record each keystroke made on the target machine to collect inputs on it. In other words, the identity thief could easily know what you are typing on your computer, from personal information to password and other info, such as your Steam account and more. In May 2014, more than 1,800 students of University of California, Irvine, found their personal data, including names, health insurance policy ID numbers and patient diagnosis, had been compromised due to a keylogger malware installed on health center computers.
Because keyloggers pose no damage to the operating system, they can remain silent in the background, thus making them less detectable and allowing attackers to steal huge amount of personal information secretly.
360 Total Security protects you from this silent attacker. Upon detecting any slight sign of background monitoring, Keylogger Protection immediately alerts you with a pop-up notification. Additionally, 360 Total Security's huge malware database protects you even before installing any kind of harming malware.
Besides installing an antivirus program such as 360 Total Security and keep its database always up-to-date against all the known keylogger programs, there are more things you can do to keep secured. For example, changing password frequently is a simple but effective way against password theft (read here how to create strong passwords). A specially designed virtual keyboard can be an option to avoid interception from keyboard-monitoring programs. Also, a one-time password can authenticate the right user for a single login session or transaction, helping to protect against malicious attempts for password change and to reduce losses when attackers succeed. Two-step authentication requires you to enter a second verification code sent to your mobile after entering your password. Many mainstream online services, such as Gmail, iCloud and Dropbox already provide a two-step verification and encourage users to enable this function for all their accounts.
Nowadays, although keyloggers have become a well-known computer security threat, attackers are constantly refining their techniques to try to steal your information. Combining an active protection like a well-functioning antivirus, with a right password approach, can help to keep thieves away from your valuable personal data.
Learn more about 360 Total Security